Category: Uncategorized
March 3rd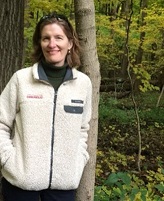 Ginger Moodie-Woodward has served as both a docent and a staff member at Josiah Henson Museum and Park since September 2021. She has a BA in History and French from the University of Wisconsin, and an MA in Linguistics from Indiana University. She is currently pursuing a second master's degree in Museum Studies at Harvard Extension School. Prior to joining Montgomery Parks, she taught Social Studies and English at the French International School in Bethesda for over 20 years. A fun fact about Ginger is that in 1993 she was awarded a scholarship by the Rotary Club of New Orleans to study Education at the University of Geneva in Switzerland for a year. She is a big Rotary fan!
July 29th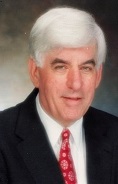 Stephen Case, a Bethesda resident, is a retired attorney, who, with co-author Mark Jacob, wrote Treacherous Beauty – Peggy Shippen, The Woman Behind Benedict Arnold's Plot to Betray America, published by Lyons Press in 2012. Case has served as Vice Chair of the Board of Trustees of the Museum of the American Revolution, as a Trustee of Columbia University and as an adjunct professor at Georgetown University Law Center. He was for 30 years a partner in the law firm of Davis Polk & Wardwell.
Peggy Shippen, the second wife of Benedict Arnold, was a member of a wealthy Philadelphia family who worked with the British and is considered the "highest paid spy" in the American Revolution.
July 8th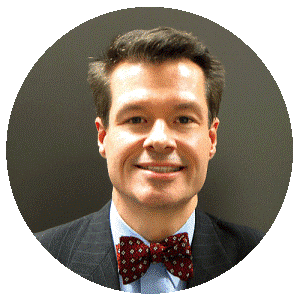 Sean McAlister is the U.S. Department of Commerce's Chief Learning Officer for the U.S. Foreign Service and manages the training and professional development programs for more than 2,300 federal employees working in 128 U.S. cities and 119 countries. He earned a PhD. in adult education from George Mason University in Fairfax, Virginia, and both a master's and undergraduate degrees from East Tennessee State University in Johnson City, TN.
Sean joined Rotary in 1992 as a member of the Virginia Tech Rotaract Club, and later the Capitol Hill Rotary Club in 2004. Sean has served as the Capitol Hill Rotary Club's President, and in various District 7620 leadership roles. Sean will be inducting Steve Vaccarezza, our President for 2022-23, along with other officers of the club.
June 24th
Greg holds a BS from Villanova in Chemical Engineering and a MS from University of Rochester in Material Science. Jan holds an AB in Mathematics from Grove City college, an MBA from University of Pittsburgh, and a MA in Mathematics Education from Webster University.
Greg and Jan worked for Mobil Chemical in Macedon NY (outside Rochester NY), Greg in an engineering capacity and Jan in a finance capacity.
After our corporate life, we were one of the owners of a business making plastic bags, headquartered in St Louis MO. We opted to retire in 1991, moved to Pittsburgh PA, raised 3 daughters and made a life giving back. We have been involved in bringing safe water to those in need since the early 2000s, working with World Vision, Lifewater, Engineers without Borders, and WaterMission (www.watermission.org)
August 18th
You are required to login to view this page.
July 23rd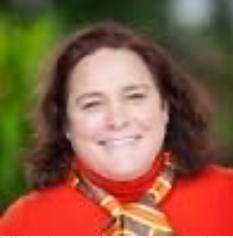 Michele Levy is proud to be MobileMed's new Director of Development and Outreach. She enjoys mobilizing and supporting the entire community to help ensure our patients have access to high-quality, culturally-appropriate healthcare. Michele has a breadth of experience in fundraising, marketing, communications and volunteer management. Prior to MobileMed, Michele has worked in a number of leadership roles including Director of Development for Sarcoma Foundation of America and Director of Individual Giving at United Cerebral Palsy. She is also an AmeriCorps*VISTA alum. Since 2010, Michele has also held the fundraising credential of Certified Fundraising Executive (CFRE) by CFRE International.
Michele graduated as an Isabella Cannon Leadership Fellow at Elon University with a degree in Public Administration and Political Science with a Human Services minor. She received a MPA in Nonprofit Management from George Mason University.
September 16th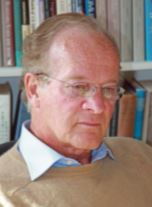 Claes is Professor of Politics at Catholic University and has written extensively on American constitutionalism. The American Founding Fathers established a Republican form of electing a President through an Electoral College where the number of electors is determined by number of members of Congress. They feared the tyranny of the majority as in the democratic French government of the late 1700's. The electors would be wise men that had the long term best interest of the US. Claes touches on the intended differences between the current US system and the French Democracy of 1800 in his books ("America the Virtuous" and "The New Jacobinism").
July 6th
Program Director Lasse Syversen is today introducing our first program devoted to nothing but three (or perhaps four) minute talks. It is our understanding that anyone can volunteer to talk, and that 20 to 30 minutes will be devoted to talks, with another 10 minutes or so for Q and A. Lasse feels certain that we have many members who will like the idea of being able to get up and talk about whatever might come to their mind.
For fun, here are brief thoughts shared by three members in 2005. Today we look forward to hearing from everyone and finding out what's new!


Richard Bray's 3-minute talk last year was about Lyme Disease, and last week he revisited the subject by listing many of the symptoms that all of us should be aware of. Many times, the symptoms mimic other maladies. Some may be flu-like symptoms— chills and fever, loss of weight, lack of energy, sore throat and fatigue.

A portion of Joe Bunker's talk last week was motivated by recent talks given by Tom Barry (on oysters) and Glenn Blong (on pigs). Joe's subject? Clams. Joe recalled that in his native New England, he dug for clams with his feet, not knowing whether he would come up with cherrystones, quahogs, sea clams, or a cut foot.


Last week, club president Lasse Syversen (St. Patrick's Day necktie and all) reflected upon his thirty years of work in Information Technology, plus his forecast for the future. "The next ten years," Lasse said "will probably see more advances than we saw in the last thirty years."

---