Category: Classification Talk
June 24th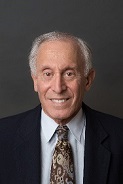 Dr. Samuel D. Goldberg is the former President of the Maryland Chapter of the American College of Cardiology and a founding member of Maryland Heart (now Johns Hopkins Heart Care) before joining Cardiac Associates. Dr. Goldberg received his undergraduate degree at Franklin and Marshall College and medical degree from the University of Maryland. He served his residency and cardiology fellowship at the George Washington Medical Center. He is a Fellow of the American College of Cardiology and is Board Certified in Cardiovascular Disease. His professional interests include cardiovascular risk factor management with a special interest in lipid management and cardiac disease in the diabetic patient. Sam and his wife Patty joined our club earlier this year
June 10th
In late May, Club Members Linda Berg-Cross and Kevin Flynn interviewed two candidates for scholarship funds as approved by the Club Board through the Rotary Charitable Foundation of North Bethesda. Both applications were approved by the Scholarship Committee and passed on to the Club and Foundation Boards, which gave their approvals in late May. We're happy to announce that both candidates have accepted the scholarships and are planning to join us at our June 10 meeting.
Lexus Soumahoro
Lexus is is graduating from Montgomery College this spring and will continue her studies at UMBC at Shady Grove. She aspires to a career in the foreign service and is trilingual (Spanish, French and English). She is alone in the U.S. without family and has been self-supporting since high school. She is currently working two jobs as well as taking courses.
Darryl Jonathan Terry
Daryl is requesting money to continue his studies at UMBC Shady Grove campus. He works at a veterinary clinic in Clarksburg and attends the University of Maryland. The number of college courses he signs up for are determined by his work hours so he remains debt free. He lives with his mother and grandmother.
June 3rd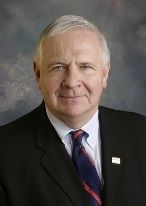 Our North Bethesda Rotarian Bruce received his B.S. degree in Fisheries (Marine Biology) from the University of Washington in 1968 and a Ph.D. in Pathology from the University of Oregon Medical School in 1972. He began his scientific career at the National Institute of Environmental Health Sciences prior to becoming Director of the University of Maryland System-wide Program in Toxicology and Professor at the University of Maryland School of Medicine. He then served as Associate Director for Science in the Division of Toxicology and Environmental Medicine at CDC / ATSDR. He is currently a private consultant and Adjunct Professor, Emory School of Public Health and previously a Presidents Professor of Biomedical Science at the University of Alaska-Fairbanks. Dr. Fowler is an internationally recognized expert on the toxicology of metals and has served on a number of State, National and International Committees in his areas of expertise. He is currently a member of the Board of Directors of the Fulbright Association and past chair of the Advocacy Committee. He is past Chair of Federal Legislative Committee for the Maryland National Association of Active and Retired Federal Employees (NARFE) and a Paul Harris Multiple Fellow of Rotary International. He is also a Trustee of the Maryland Democratic Party. He has some language expertise with German, Swedish, Spanish and spoken Mandarin. He is a PADI – certified Master Scuba Diver Trainer. Dr. Fowler is the author of over 260 research papers and book chapters and authored or edited/co-edited 10 books or monographs on toxicology, molecular biomarkers, computational toxicology, mechanisms of chemical–induced cell injury/cell death and most recently risk assessment for electronic waste. He has provided invited testimony before committees of the US Congress and the State of Maryland on matters related to toxic chemicals.
May 27th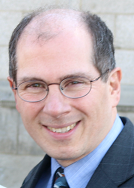 Clark Reed believes environmental sustainability is a critical component to our quality of life. As an Environment Commissioner in Rockville, he helped found the city's Solar Co-op in 2015 which grew to include two counties in 2021. He has worked at the U.S. Environmental Protection Agency for over 25 years in the ENERGY STAR program helping hospitals, hotels, and retail stores decarbonize by improving energy efficiency. His home is the first certified Net Zero Energy home in Montgomery County, and the eleventh one in Maryland. Clark enjoys beekeeping, gardening, running, and doing DIY projects with his wife and son.
May 20th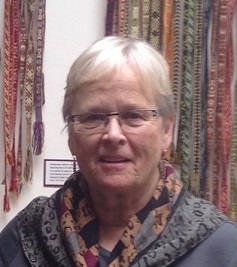 Lilita Bergs is the director of the Latvian Museum in Rockville MD. The all-volunteer museum, founded in 1979, is operated by the American Latvian Association in The United States, headquartered at the same facility. The exhibits focus on the history of Latvia from prehistoric times to the present and showcase traditional costumes, jewelry and folk arts. Included are video references to the history of Latvian-Americans who fled the Communist takeover in World War II.
Lilita Bergs holds an MA degree in anthropology from Syracuse University and is retired from a long career in a variety of American history museums in both curatorial and management roles. These include the Rochester Museum and Science Center and Old Sturbridge Village. She has been involved with the Latvian Museum since its founding. She is active in a number of local and national Latvian-American organizations and preservation projects.
May 13th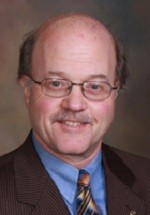 Stephen Vaccarezza has been a member of Rotary since 1988, first with the White Oak Rotary Club and then with North Bethesda. He has been president twice with White Oak and once for North Bethesda, and will be again next year for North Bethesda. He is currently Treasurer of the North Bethesda Rotary Club and President-Elect for next year. Steve is a practicing physician in Montgomery County with offices on Montrose Road, where he has been for 35 years. His practice consists mostly of nephrology specialty care, though he does some primary care as well. He is married with 2 children and 2 grandkids. Steve will give us a needed refresher on how Rotary Clubs function best and give us tips to strengthen our Rotary community.
May 6th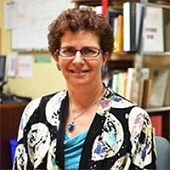 Cheryl Kollin is a business consultant and serves as the Program Director of Community Food Rescue (CFR), a program of Manna Food Center. Since its launch in 2015, the CFR network of 450 members has recovered and distributed 7.7 million pounds of food, the equivalent of 6.4 million meals to people experiencing hunger. Cheryl is a founding member of the Montgomery County Food Council. She earned her MBA in sustainable business.
April 29th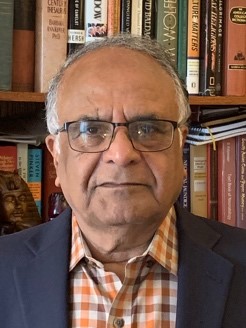 Club Member Bob Sonawane received his Ph.D. degree in Entomology with specialization in Toxicology from the University of Missouri. He was a NIH postdoctoral Fellow and served as a faculty member in the Departments of Pediatrics at the Children's Hospital of Philadelphia, the School of Medicine, and at the School of Veterinary Medicine of the University of Pennsylvania, Philadelphia, PA.
Dr. Sonawane worked as a Toxicologist with the U.S. Food and Drug Administration in Rockville, MD. He served as a toxicologist and manager at the National Center for Environmental Assessment (NCEA), Office of Research and Development of the U. S. Environmental Protection Agency. Dr. Sonawane has over 35 plus years research and management experience in toxicology and pharmacology and cancer/non-cancer health risk assessment of environmental pollutants. He is retired from the US EPA in 2016 and started consulting company along with Dr. Bruce Fowler in the areas of toxicology and health risk assessment, environmental chemicals and pharmaceuticals. Since 2017, he is an Adjunct Professor at the Georgetown University in Washington DC.
Dr Sonawane received numerous prestigious awards and honors, citations, certificates, Science and Technology Achievement and Special Act Awards for his exemplary research in toxicology and risk assessment of environmental agents.
April 22nd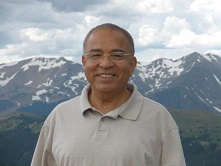 Conflicts (at work, in the family, or in the community) are associated with a variety of negative outcomes, including poor relationships, hostility, anxiety, depression, poor sleep, back pain, and migraines. According to some published reports, conflicts cost American businesses more than $350 billion per year because of reduced work performance, low employee morale, and revenue loss. This presentation will discuss the most common causes of conflict and the role of mediation in resolving and mitigating some of the negative consequences.
Dr. Abdel-Razak Kadry is a certified lead mediator at the Federal Mediation and Conciliation Services (FMCS). He was able to successfully mediate a large number of cases. Abdel works as an Adjunct Professor at the University of Maryland's School of Public Health in College Park; MD. Abdel regards mediation as a valuable collateral duty community service. During his tenure as senior science advisor for the United States Environmental Protection Agency, he began his work as a mediator and EEO counselor several years ago.
---