Category: Classification Talk
September 23rd
Betsy Wooster, with the help of her able partner and Rotary stalwart Kevin Flynn, has vowed to work smarter not harder when it comes to managing their challenging third of an acre in North Chevy Chase. Following a long career in environmental education, Betsy retired from the U.S. Department of the Interior in 2018. Within a year she joined the Montgomery County Master Gardener program to learn more about sustainable horticultural practices. Little did she know that she would not only have access to a multitude of gardening resources and expertise but also be able to contribute to educating young people and community members through a wide variety of Master Gardener programs.
Betsy's background includes more than a decade with the National Geographic Society and National Wildlife Federation. She is currently serving as one of the editors of the Montgomery County Master Gardeners newsletter, which serves a very active group of 450 trained volunteers who educate County residents about safe, effective and sustainable horticultural practices that build healthy gardens, landscapes and communities.
September 16th
In Rotary, the theme for the month of September is Basic Education and Literacy, one of the six areas of focus. To help us understand the current state of literacy in our community, we'll hear from Kathy Stevens, Executive Director of the Montgomery Coalition for Adult English Literacy. (MCAEL). Kathy joined MCAEL in 2012. She comes to MCAEL from Montgomery College, following career and volunteer experience in higher education and nonprofits, including work as a senior executive of an international, non-profit membership organization. Kathy is a fundraiser, lawyer, community organizer, and mediator. An active community member, she is one of three Co-Chairs for Montgomery Moving Forward, a Collective Impact group in Montgomery County. Additionally, she is Board Chair for the Charles Koiner Conservancy for Urban Farming and a board member for Nonprofit Montgomery. She is a graduate of Leadership Montgomery and Impact Silver Spring's Community Empowerment Program. Kathy holds her J.D. from the University of Richmond, Ed. M. from the Harvard Graduate School of Education, and B.A. from Swarthmore College.
When she is not at her desk or at a county meeting or event, Kathy can often be found hiking with her dog Blair, finding live music to listen to, and very often hosting dinners to bring friends and family together over a meal.
September 9th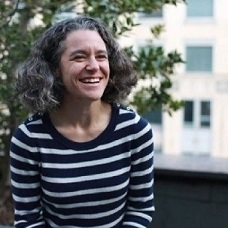 Jeanne Braha is Executive Director of the Rock Creek Conservancy, based in Bethesda. Jeanne holds a Masters of Environmental Management from Yale University and a Bachelor of Arts in Anthropology with a concentration in Environmental Studies from Bryn Mawr College. She joined the Conservancy in 2018 after several years serving as Director of Foundation Relations for the Student Conservation Association. She spoke to our club in 2019 and appeared several times on Carla Satinsky's cable television show, "Montgomery Week in Review." The Conservancy sponsors the annual Rock Creek Extreme Cleanup, which our club has participated in for more than a decade. She will be giving us an update on issues affecting Rock Creek and the park, including proposals to widen the Beltway and expanding recreational access.
August 26th
North Bethesda Rotary's own Paul Arveson will talk to us about the new images from the James Webb Space Telescope. He will go into detail to explain what we are seeing in these few images and what is new in them.
Paul is currently a Director at Solar Household Energy, a nonprofit focused on providing solar cookers for low-income people in sunny countries. He served as a research physicist at the Carderock Navy lab in Bethesda for 36 years. He has a BS in physics and an MS in computer systems management.
August 15th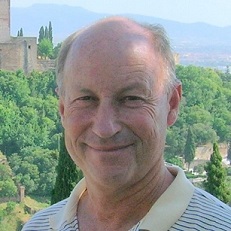 Walter Weiss will discuss the global warming crisis and the leading role Montgomery County is playing in reducing greenhouse gas emissions, with special attention to the important contributions that community groups here are playing.
Walter is a member of the River Road Unitarian Universalist Congregation, where he is co-chair of the Environmental Task Force and organizes the vegetable garden. In 2017 he helped found the Montgomery County Faith Alliance for Climate Solutions, to bring together congregations committed to work against climate change. He lives in Bethesda, and is a retired doctor and medical researcher.
August 12th

John Young is a MD/DC/VA REALTOR in the Top 3% of agents worldwide and has been featured in the Washington Post, on WTOP radio and as a Top Agent in Washingtonian Magazine for eight consecutive years. He also sits on the Board of Directors for the Residential Real Estate Council—the largest REALTOR affiliate organization under the National Association of Realtors.
He is also the parent of a non-verbal autistic daughter and is committed to helping other special needs families and clients with disabilities.
SPECIALIZATION
Families targeting top school districts in Montgomery and Fairfax counties, clients with special needs/disabilities, sellers needing help to prepare their home for sale, first-time homebuyers, federal employees, military families/VA loans.
August 5th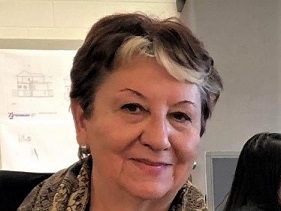 Our own Victoria Feldman is an Architect and has an Architectural Diploma (1972) and PhD in Architectural Theory (1982) from Moscow, Russia. She received an Architectural practice and academic certification in the Academy of Architecture in the city of Ekaterinsburg (Ural region of Russia) where she worked for 23 years. In 1995, she emigrated to Maryland in the US. After a short adaptation period, she joined her professional field. Victoria was involved in Church projects, Office buildings, Gas stations, and others. She presented her project/idea in the Pentagon Memorial competition. Lately, she is working mainly on residential projects in the US and abroad. Samples of her work can be viewed at www.facebook.com/vifdesign. In 1999-2006 she worked for "Architects at Work", Bethesda. In 2001 she registered her own business. From 1998 to the present, Victoria has been a licensed Foreign Language Docent at the National Gallery of Art of Washington, DC. For a few years she volunteered in Architectural classes at Thomas Edison High School of Technology.
In 2000 Jay Davies recommended her to the North Bethesda Rotary Club. Victoria loves her Family, her Friends, likes to travel, draw, read and cook.
July 29th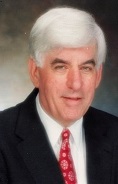 Stephen Case, a Bethesda resident, is a retired attorney, who, with co-author Mark Jacob, wrote Treacherous Beauty – Peggy Shippen, The Woman Behind Benedict Arnold's Plot to Betray America, published by Lyons Press in 2012. Case has served as Vice Chair of the Board of Trustees of the Museum of the American Revolution, as a Trustee of Columbia University and as an adjunct professor at Georgetown University Law Center. He was for 30 years a partner in the law firm of Davis Polk & Wardwell.
Peggy Shippen, the second wife of Benedict Arnold, was a member of a wealthy Philadelphia family who worked with the British and is considered the "highest paid spy" in the American Revolution.
July 22nd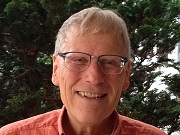 Bill Lewers was raised on Long Island in the 1950s and has been a political junkie for as long as he can remember. He holds B.A. degrees from Rutgers (mathematics) and the University of Maryland (history) and a M.A.T. degree from Harvard (mathematics education). After teaching high school mathematics for a few years, he commenced a career as a computer professional with IBM. He lives in McLean, Virginia with his wife, Mary.
Bill is a lifelong fan of the Boston Red Sox and this passion is reflected in his first book, Six Decades of Baseball: A Personal Narrative. This was followed by A Voter's Journey which is one citizen's sixty-year romp through the American political system.
Bill began serving as a Fairfax County election officer in 1994. Two decades later he wrote The Gatekeepers of Democracy, which was dedicated to the women and men who volunteer to serve on Election Day. The Gatekeepers of Democracy has been described as the novel that refined the genre of "election officer fiction." Reaction to Gatekeepers was sufficiently positive that Bill decided to turn what was originally a stand-alone novel into a series. November Third (Book Two) examines things through the eyes of the "rovers," seasonal employees who support the election process in a variety of ways. Things take a more sinister tone in Book Three (Primary Peril) as "murder most foul" casts its dark shadow over the election landscape. Eighteen Days in New York: A Novel about the 1924 Democratic Convention is Bill's first venture into the world of historical fiction.
July 15th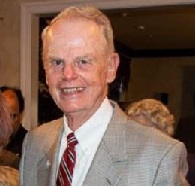 The Battle of Stalingrad. Inarguably one of the most merciless and destructive battles throughout history. Resulting in nearly two million total casualties between August 23, 1942, through February 2, 1943, the German siege resulted in a decisive victory for the Soviets… although at the cost of over a million Russian casualties. The numbers of the Battle of Stalingrad seem ridiculously high, on both sides. So, why was the Battle of Stalingrad so deadly? This video will answer the question.
As the oldest and one of the longest-serving members of our Rotary Club, Dave Fitzwilliam needs no introduction.
---