Category: Classification Talk
February 19th
Climate change can seem overwhelming!
This presentation will explain:

How the climate is changing, the role of human activity in causing the changes and What we must do to prevent further damage to our environment
The presenter, Bruce Davis, is a graduate of William & Mary with a degree in physics. He was a high school science teacher early in his career. Later, he earned a JD degree at the University of Virginia and practiced law in the DC area for 40 years. Bruce has been trained by the Climate Reality Project, an organization created by Al Gore to increase public awareness that human-caused climate change is degrading our environment and inspire the worldwide action required for humanity's sustainable future.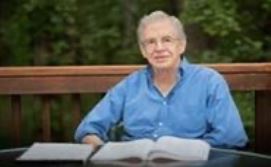 February 18th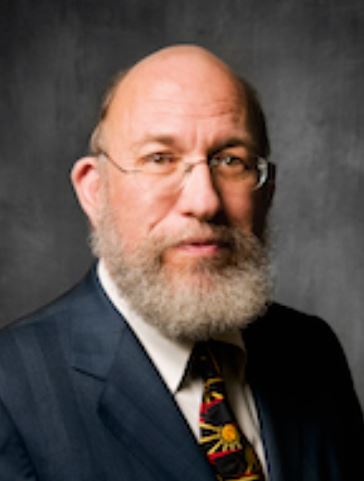 Scott Sklar is President of The Stella Group, Ltd. a strategic policy and clean technology optimization firm facilitating clean distributed energy utilization, which includes advanced batteries and controls, energy efficiency, fuel cells, geoexchange, heat engines, minigeneration (natural gas), microhydropower (and freeflow, tidal, wave), modular biomass, photovoltaics, small wind, and solar thermal (including daylighting, waste-toenergy, water heating, industrial preheat, building air-conditioning, and electric power generation). The Stella Group, Ltd. Is one of the very few companies that blends distributed energy technologies (microgrids, hybrid systems), aggregates financing (including leasing), with a focus on system standardization. Sklar founded the company in 1995 and joined it full time as its President in 2000.

Sklar is an Adjunct Professor at The George Washington University teaching three unique interdisciplinary courses on sustainable energy, and an Affiliated Professor with CATIE, an international graduate university located in Costa Rica focused on sustainability for Latin America. His 2018 GWU summer course, "Renewable
Energy for Critical Infrastructure", is the first such course in the United States. He is Energy Director of GWU's Environment & Energy Management Institute (EEMI). He was also an Adjunct coteaching a Renewable Energy in Latin America course at American University's School of International Studies (SIS) in 2014.

Prior, Scott Sklar served for 15 years (1985-2000) simultaneously running two Washington, DC-based trade associations, as Executive Director of both the Solar Energy Industries Association and the National BioEnergy Industries Association. Before his move to SEIA and NBIA, he was Political Director of The Solar Lobby (1983-1984), a renewable energy advocacy organization founded by the nine major national environmental organizations. Before joining "the Lobby",(1980-1983) he was Washington Director and Acting Research Director of the National Center for Appropriate Technology (NCAT), founded by Senate Majority Leader Mike
Mansfield and technologist EF Shumacher. This federally-funded applied technology organization assisted low income communities in system design, integration, and utilization of energy efficiency and renewable energy.
Sklar began his energy career as an aide to Senator Jacob K. Javits (NY) (1970-79) where he focused on energy and military matters for nine years. During his Senate tenure, he cofounded the Congressional Solar Caucus that lead many of the innovative legislation promoting renewable energy in the 1970's.
February 12th
Teacher of the Year Award Presented by Kent Mason
Managing a MoCo High School During the Pandemic
Ms. Billie-Jean Bensen is a career educator in Montgomery County Public Schools. She began her career as a social studies teacher in several schools including a department head position before becoming a school-based administrator. For two years, Ms. Bensen was in central office as the Executive Director to the Community Superintendents. She spent 10 years as a middle school principal and she is currently in her eighth year as the principal of Rockville High School. Billie-Jean has had the opportunity to teach and lead in up-county, down-county and mid-county schools. She has held leadership positions in the system's local leadership chapters and she is currently the lead of the high school principals' organization. Originally from Connecticut, Billie-Jean and her husband have lived in Montgomery County for her entire working career. She is the proud mom of two MCPS graduates and grandma to one, with one on the way.
February 5th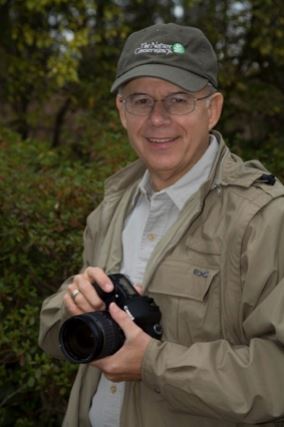 Kent Mason, one of our club's Charter Members, is a landscape and nature photographer and conservationist who has been creating a photographic environmental study of extraordinary wild places in the highlands of West Virginia for the past sixteen years. This collaborative effort with The Nature Conservancy resulted in a book titled West Virginia's Allegheny Mountains: A Photographic Journey, published in 2018. Kent has been involved in photography for over 40 years and has been teaching visual design classes for the past eighteen years. He sells fine art landscape and nature photography in two galleries, has displayed his work in The Nature Conservancy National Headquarters and the National Wildlife Federation headquarters. His images have been published in calendars, books, Nature's Best magazine, Wonderful West Virginia magazine, etc. and are often displayed on the websites of The Nature Conservancy, the WV Land Trust and many other conservation organizations and in literature. Kent also leads photo tours in the West Virginia highlands, where he lives six months of the year. A large collection of his images can be seen and prints ordered at WVphotographs.com.
My Beliefs on our Natural World, Mankind, and Photography
For me, exploring and photographing our natural world is an inspirational journey of renewal where I create compelling images from the heart that can connect with the emotions of others and hopefully engage them in the preservation/conservation movement.
January 29th
Montgomery County is a very ethnically and culturally diverse community. This is one of our great strengths. Montgomery County also has some lesser known, yet very numerous, native residents, the 17-year periodical cicadas that visited us with great gusto in 1987 and 2004. They are expected to be with us again in the spring of 2021. The reappearance of the periodicals, on schedule, every 17 years suggests a certain measure of stability in our local environment, a natural sign for us. These cicadas are not dangerous. They do not sting or bite and carry no diseases. They do not eat our vegetation and gardens. They tend to be very numerous, and plague-like at times. When these periodical cicadas appear and are so numerous, they offer wonderful opportunities for observing and studying nature, right in our own backyards and neighborhoods. Cicadas require trees for their life cycle and survival. Without trees, there are no cicadas, and without trees in our neighborhoods, our quality of life would be less. Trees also help to sequester or remove carbon from the atmosphere and thus combat climate change. So, we have something very much in common with our cicada friends, we both need trees! This PowerPoint lecture will demonstrate the intersection of cicada natural history and human history. An example will be a focus on cicadas in Bethesda during 1987. The studies of Benjamin Banneker on periodical cicadas during the 1700s in Maryland will lay the cornerstone for the historical progression of the cicadas every 17 years since then. As we look ahead to this spring of 2021, welcome these native Montgomery Countians back into our neighborhoods.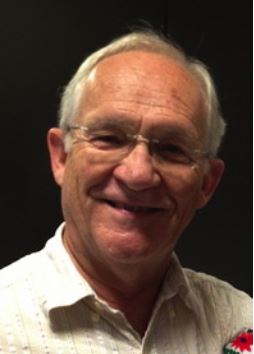 Clarence Hickey holds a Master of Science degree in marine biology from Long Island University. His master's thesis research studied the blood physiology of fish from Long Island's estuarine waters, and was published in part in the New Your Fish and Game Journal in 1976, and in the Transactions of the American Fisheries Society in 1983. Clarence lived in Amagansett during 1970-1975 when he worked as a marine biologist on the staff of the New York Ocean Science Laboratory on Montauk. In the early and mid- 1970s, Clarence spent uch time at sea aboard many vessels, including the NOAA Research Vessel Albatross IV, stationed in Woods Hole, MA.
Clarence is a member of several scientific societies and associations, including the American Association for the Advancement of Science, Sigma Xi The Scientific Research Society, the American Fisheries Society, and the American Institute of Fishery Research Biologists. He has more than 150 publications in scientific and conservation journals, magazines, newsletters, technical and government reports, and newspapers.
January 15th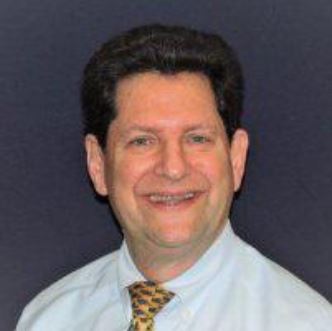 Dr. Stephen Rockower, M.D. will continue his well-received virtual tour of the Smithsonian's vast collection of
dinosaur and other fossils.
Dr. Rockower is an Orthopedic Surgery Specialist in Rockville, MD and has over 45 years of experience in the medical field. Dr. Rockower received his M.D. from Temple University in Philadelphia, and did his Internship and Residency in Orthopedics at George Washington University, finishing his Chief Residency at George Washington and the Washington Hospital Center. He specializes in Joint Replacements, including Partial Knee Replacements (or UniCondylar Replacements) and Reconstructive Surgery, and treats injuries of all age groups. His practice started in Silver Spring, and has migrated to Rockville by way of Bethesda. He is President of MedChi, the Medical Society of the State of Maryland, and has served in numerous capacities on the State level. He has also served as Chair of Orthopedics at Suburban Hospital, and as Chair of the Emergency Room Committee at Holy Cross Hospital. He is a multiple Washingtonian Magazine "Top Doctor" and a nationally recognized "Top Doctor".
December 4th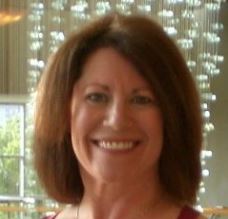 Amy Ginsburg is the Executive Director of Friends of White Flint. Amy, who has lived within two miles of White Flint for most of her life,  possesses three decades of pragmatic experience in advocacy, nonprofit   management, marketing, and fundraising. She previously served as the Executive Director of Neediest Kids, Executive Director of Manna Food
Center, and Executive Director of the Low Vision Information Center.
Amy has also been the Director of Development and Director of Marketing for a wide variety of nonprofit organizations. Amy is part of the Leadership Montgomery Class of 2010 and was formerly the President of her HOA. She graduated with a B.A. in Public Relations and Psychology from Syracuse University and an M.A. in Nonprofit Management from the University of Maryland University College.
November 6th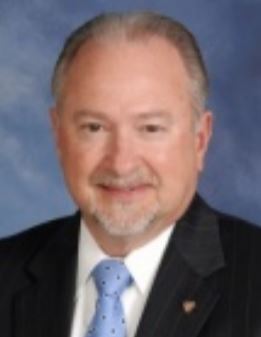 Rich Glover is Immediate Past District 7620 Governor (2019-2020) and is now Rotary Foundation District Chairperson, responsible for District and Global grants. Rich has held most Club Avenues of Service positions and District 7620 Membership and Foundation Chairs, including leadership in major fundraising. Rich was the project co-leader and chair of fundraising with net funds to support an unprecedented $1,000,000 in OTC pharmaceuticals and medical supplies that were airlifted through Heart to Heart International to Mother Teresa in Calcutta, India. Rich has also been a member of a Rotary International humanitarian mission to El Progresso, El Salvador to work with Action for Water & Education Foundation. Rich is a Rotary Major Donor, Paul Harris Society Member, Sustaining Paul Harris Fellow, Bequest Society member, Rotary Benefactor and graduate of Rotary Leadership Institute. Rich is a 10-year veteran Navy Hospital Corpsman and retired after 35 total years as a healthcare executive. Following healthcare, Rich served 10 years as a non-profit executive.
October 2nd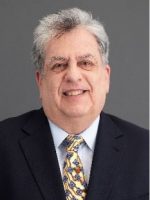 Manager, Regulatory & Legislative Affairs – State Government Policy
Stu Widom works with governmental agencies, legislative bodies, electric generators and utilities, especially in Maryland and New Jersey, to facilitate PJM's mission of ensuring reliable and cost effective electric supply to the 65 million people that are served in the region.
A long-time veteran of the electric utility and power generation industries, Mr. Widom is an environmental air quality engineer by education and trade. As part of his previous employment at Calpine Corp., Conectiv Energy and Delmarva Power & Light Co., Mr. Widom has managed corporate environmental affairs and regulatory programs for these organizations.
He has testified before numerous governmental bodies to secure environmental licenses, permits and approvals for numerous power generating and electric transmission facilities.
Mr. Widom has a bachelor's degree from The State University of New York at Albany, and a master's degree from Virginia Tech. He is a proud resident of northern Delaware.
August 31st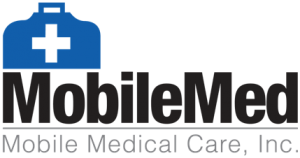 Denise Fredericks, CFRE, is Director of Development at Mercy Health Clinic. A nonprofit professional with over 20 years of experience, she has previously served as Executive Director of Stepping Stones Shelter and philanthropy manager at Montgomery Community Media. She earned her Certified Fund-Raising Executive (CFRE) designation in 2016. Denise is a member of the Rockville Rotary Club. She and her husband, Doug, are the parents of 4 children, ages 17-27, and a dog, Cosmo.
Michele M. Levy is Director of Development and Outreach, Mobile Medical Care. Michele has a breadth of experience in fundraising, marketing, communications and volunteer management. Prior to MobileMed, she served as Director of Development for Sarcoma Foundation of America and Director of Individual Giving at United Cerebral Palsy. She is also an AmeriCorps*VISTA alum. Since 2010, Michele has held the fundraising credential of Certified Fund-Raising Executive (CFRE) by CFRE International. Michele graduated as an Isabella Cannon Leadership Fellow at Elon University with a degree in Public Administration and Political Science with a Human Services minor. She received an MPA in Nonprofit Management from George Mason University.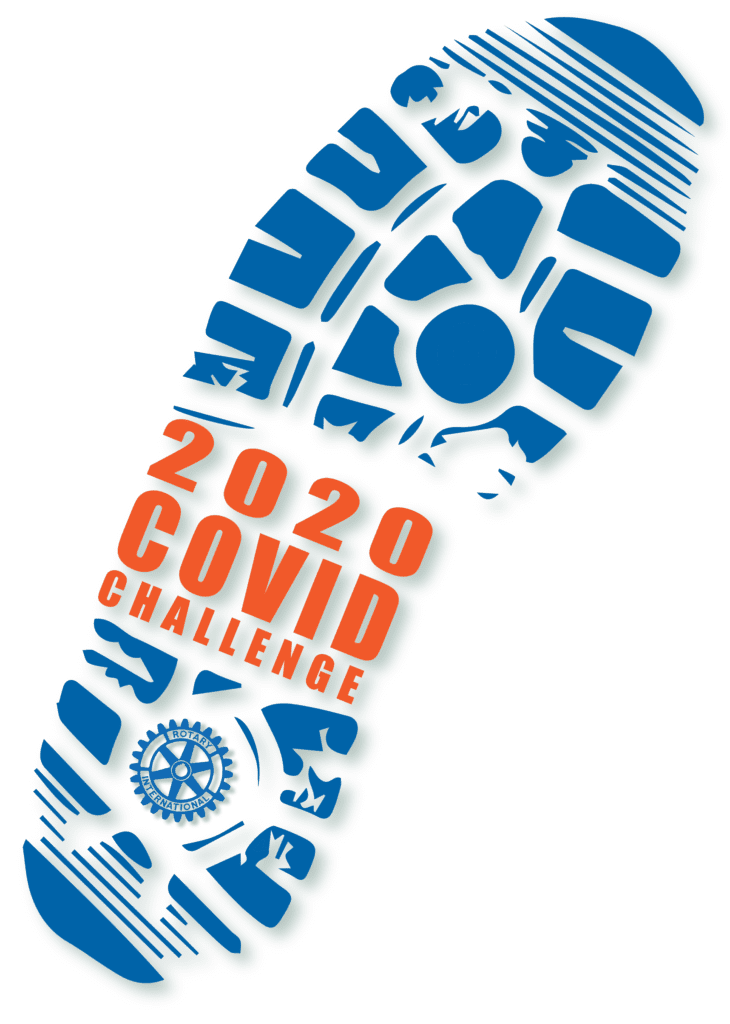 About their Organizations 
Mercy Health Clinic, located in Gaithersburg, provides essential healthcare, health education, and medications – free of charge – for more than 2000 low-income and uninsured adults in Montgomery County each year, through nearly 7,200 office visits.
MobileMed, located in Bethesda, serves low-income, uninsured, and Medicaid-enrolled residents of Montgomery County. They offer a network of 7 primary care clinics and 2 specialty care clinics located throughout the county to reach areas of greatest unmet medical need, including primary care and nurse case management services at two County homeless shelters.
---