Category: Classification Talk
June 9th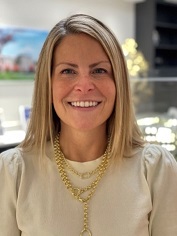 Kristin Shanks is the Director of Sales for Ingleside, a premier not-for-profit provider of senior living services in the DMV. Based in Rockville, MD, Ingleside is the parent organization for 3 CARF-accredited life plan communities: Ingleside at Rock Creek, Westminster at Lake Ridge and Ingleside at King Farm.

Kristin has more than 25 years of sales experience, predominantly within assisting clients navigate their options within the senior living market. A native Marylander, she earned her undergraduate degree from the University of Maryland College Park and currently resides in Washington, DC.
June 2nd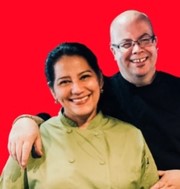 Chef Tony Marciante
Chef/Co-Owner: Chef Tony's @ Amalfi
Chef Tony's Italian Kitchen (open at the Promenade Building)
Co-Owner HEMI pizza – Detroit Style Pizza & more
Tony Marciante was born in Milan, Italy to American parents, eventually settling in Bethesda, Maryland in 1973. The multi-cultural surroundings spawned a Chef with ties to many countries around the world. Dinners at home included Italian food, Indian, Seafood and more… but always the family was close and communicative. Breaking bread daily was crucial to the family dynamic.
Tony got into the restaurant business after a vision just after high school and loved the energy, challenges and connectedness of a people & food business. Serving his clients has taken him on many adventures to open 4 different restaurants in his career so far. Relying on his multi-cultural background, Tony's career has taken him to several states, opening restaurants and leading people to learning more about food every day.
May 19th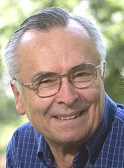 Global warming and ice melting opened new and shorter routes for commercial shipping of cargo through the Arctic Ocean. U.S., Russia and China compete for influence to control the Eastern Passage with very important economic, environmental, and military consequences.
Dr. Stosur is a geoscientist, recently retired from the U.S. Government Service, having directed research related to global energy resources and recovery. He is now part time teacher and invited speaker/panelist on world energy issues, maritime sciences, oceanography, history of deep-sea exploration. He served as dean of Keese School for Continuing Education in Washington, D.C., and currently serves as guest speaker for cruise ships.
George was thrice-appointed Distinguished Lecturer by an international engineering society. Altogether, he delivered nearly 350 lectures on all continents, save Antarctica. His carrier spanned two major oil companies and the U.S. Government service in science research and administration. He holds two MS degrees and a PhD.
May 12th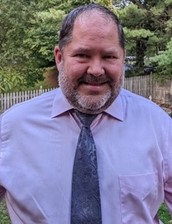 John F. Fox, Jr., has served as an adjunct instructor in the Catholic University Politics Department since 2019. He has also served as the FBI Historian since 2003. In 2001, he was awarded a PhD in modern American history from the University of New Hampshire and in 1993, he completed an MA in political science from Boston College. His articles have appeared in a number of academic journals, the FBI's website, and other venues. He has contributed chapters to several books and co-wrote The FBI: A Centennial History. Fox has also been involved in a number of cooperative museum projects, including the temporary exhibit on the FBI and the media that was on display at the Newseum from June 2008 until June 2016 and the various iterations of the FBI Tour/FBI Experience. He has appeared in many documentaries in the US and Europe, appearing on C-Span, CBS Sunday News, CNN, and Turner Classic Movies among other platforms.
May 5th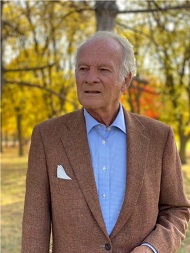 North Bethesda Rotarian Claes Ryn is Emeritus Professor of Politics at the Catholic University of America (CUA), where he was also Chairman of his Department. He is also Distinguished Senior Scholar and Founding Director Emeritus at CUA's Center for the Study of Statesmanship. His many books include Democracy and the Ethical Life, America the Virtuous, A Common Human Ground, and, most recently, The Failure of American Conservatism. He has lectured widely in the United States, Europe, and Asia, especially China, where he gave the Distinguished Foreign Scholar Lectures at Peking University in 2000. Three of his books have been published in translation in China. He was Chairman and co-founder of the National Humanities Institute, President and co-founder of the Academy of Philosophy and Letters, and President of the Philadelphia Society
April 28th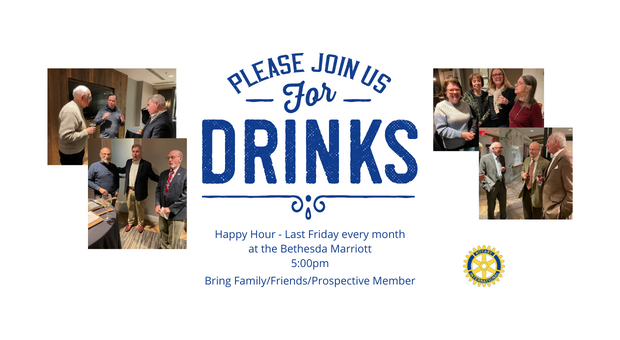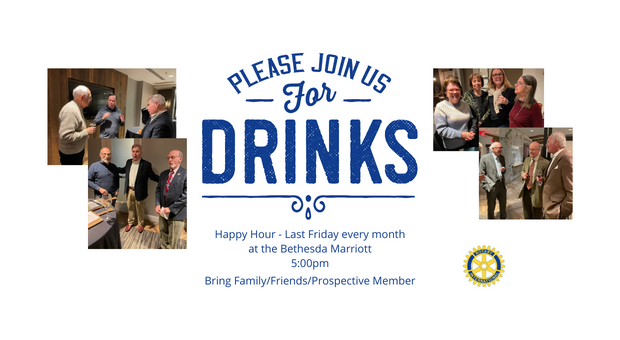 April 21st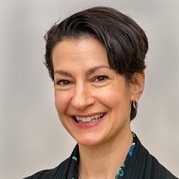 Liz Wagger is part of the volunteer engagement team at Junior Achievement of Greater Washington. Liz recruits corporate partners for team-building opportunities and employee volunteer days of service in support of the financial literacy programs JA provides to students across the DMV, including here in Montgomery County.
Liz will be giving a presentation about Junior Achievement – its origin and mission, and the programs it provides nationally, internationally, and locally. She will also discuss ways to get involved and support JA in our area.
Liz moved to the Washington, DC area after obtaining her BA from University of Virginia and an MA from Northwestern University. After a long career in business development for a public relations firm, Liz transitioned to personal financial consulting starting in 2014. In 2022, she made a change from the financial consulting side to the financial education side by taking on her role at Junior Achievement of Greater Washington. As part of the part of the volunteer engagement team at JAGW, Liz recruits corporate partners for team-building opportunities and employee volunteer days of service in support of the financial literacy programs JA provides to students across the DMV, including here in Montgomery County.
April 14th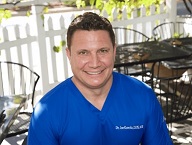 Dr. Joseph J. Kravitz is a prosthodontist in North Potomac, Maryland1. He provides advice on proper dental prosthetics, such as crowns and bridges. Dr. Kravitz is one of the nation's top dental experts featured on Discovery, ABC, NBC, and Fox. He is credited with innovating a procedure to surgically place dental implants in just 3 minutes.
Dr. Kravitz's credentials include a Doctorate of Dental Surgery and a specialty certificate in Prosthodontics from the University of Maryland Dental School, a Master of Science in Oral Biology from the University of Maryland Graduate School, and a Fellowship in Implant Dentistry from NYU College of Dentistry.
Joe is a former member of our club and served as Vocational Services Chair.
April 7th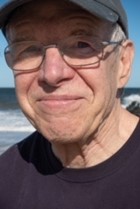 Climate experts tell us we need to electrify everything to help stop global warming. One reason for this is that electricity can be made from clean sources, like wind or sunlight, that do not require burning fossil fuels. Another reason, often overlooked, is that electricity is more efficient than fossil fuels when it comes to powering cars or heating buildings. In this presentation, Bruce Davis will explain why people might wish to consider electrification when they buy vehicles or replace gas-powered furnaces or appliances. Bruce will also report on the incentives that the Inflation Reduction act provides for electrification.
Bruce is a volunteer Leader with the Climate Reality Project. He speaks frequently about climate change and what people can do to help avoid its worst consequences
March 31st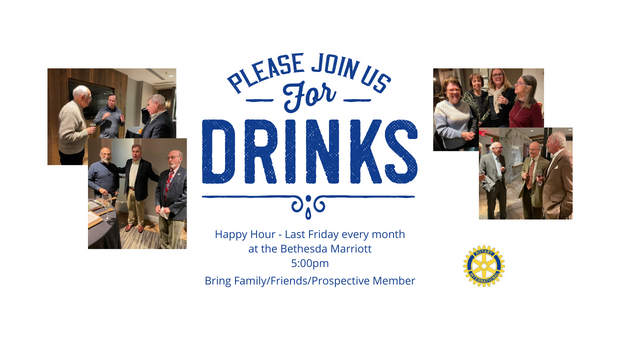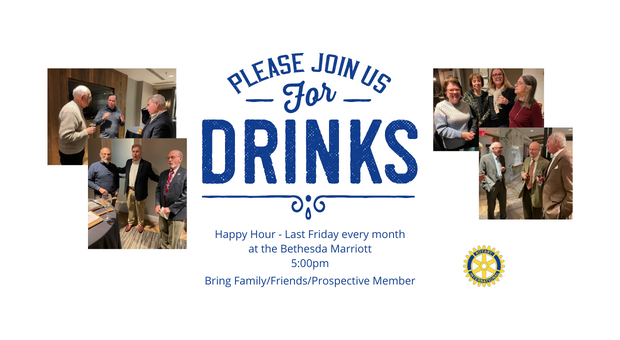 ---