Category: Classification Talk
May 7th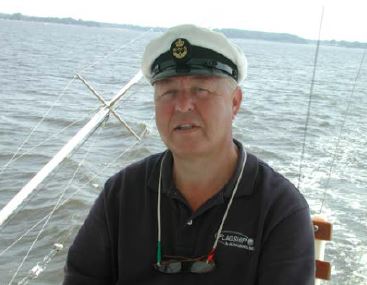 Club Member Lasse is Founder, Chairman and President of Bloksberg, Inc. has spent more than 40 years in the IT Industry in Norway, U.S., and globally.  These include 10 years with General Electric as Country Manager of Norway and Marketing Manager in London for International Trade, responsible for Europe and Far East. He left GE to become Managing Director of Honeywell
Bull, Norway and later General Manager Northern Europe for Public Sector.  After taking over Flagship Technologies, Inc., a software company based in Rockville, Maryland, in the summer of 1998, he left his native Norway to resume the position of chairman of the board and CEO of Flagship.
He co-founded NorHouse in October 1997. Lasse was educated at Oslo Business School, Norway in Business Administration, INSEAD, France in Change Management, and Sea Trade Academy, UK in Container Transportation. He also serves on a number of boards, holding director positions in Ritmarine Ltd., Bloksberg Inc, the Norwegian-American Chamber of Commerce, Norwegian Society, Emmanuel Trinity Lutheran Church and Piney Narrows Condominium Association. He is a past president of our club and has been active on many committees and projects.

The global business community is struggling to get back to normal after what looks to be a two year worldwide pandemic. Lasse will take us onto how the international shipping community views this challenging time and what's expected in the years to follow the most significant crises since WW II. At the same time, we have a new administration in the U.S. and how it all plays together will be the topics of the talk. In less than a year we have seen, and will continue to see, creative solutions to the most complex problems.
April 30th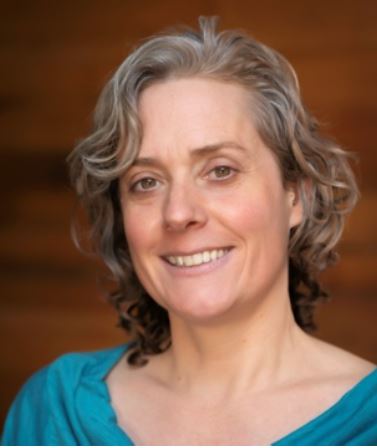 Denise is an Agricultural economist dedicated to poverty alleviation, food security, and economic and agricultural development. Her expertise is in agri-food market systems
development, value-chain analysis, gender, monitoring and evaluation, capacity building, organizational development, relief-to-development, incentive-based development approaches, and behavior change. She has sector-specific experience in staple and high-value markets including grains and legumes, fresh produce, spices, cacao, and seed with professional experience in Africa, Latin America and Caribbean, Middle East, Central and South Asia. She is fluent in Spanish and Portuguese, with rudimentary French, Swahili, Bangla and Juba Arabic.
April 23rd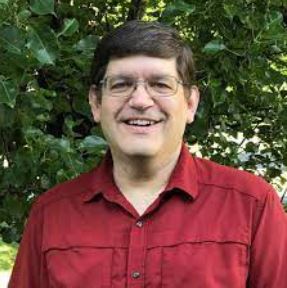 Climate change is often referred to as a problem for future generations impacting our children and grandchildren. However, the impacts are being felt today. Also, just like saving for retirement, actions taken today have an outsized impact over actions taken many years from now. This presentation will describe everything you need to know about how electric cars are an important part of the solution.
Ron Kaltenbaugh has a Masters Degree in Computer Science and works as a Network Engineer for a Fortune 500 company. He is President of the Electric Vehicle Association of Greater Washington DC (EVADC) and is Chair the of the Frederick County Sustainability Commission. In March of this year, Ron attended a Climate Reality Project conference in Denver, CO and has been refining and making this presentation on climate change to a variety of audiences.
April 16th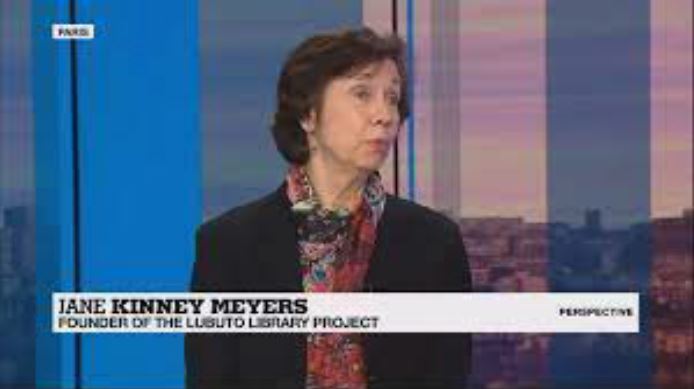 Jane's experience in library development and implementation spans four decades. She has organized libraries for USAID's Office of Women in Development, Sahel Development Program, Asia Bureau and other offices to coordinate them with the USAID Library. At the World Bank, in the early 1980s, she established and marketed library and information services in the Bank's central agricultural advisory department. 
In the mid- to late-1980s, under a World Bankfinanced project in Malawi, Jane managed the establishment of the government's network of agricultural research libraries and was cited in Science magazine for her innovation in bringing the first CD-ROM to Africa. From the early 1990s through 2001, she served as a consultant to the Winrock International Institute for Agricultural Development, the FAO, the U.S. National Agricultural Library, the USIA's MLK Jr. Library and Information resource Center in Zambia, and the Johns Hopkins University Center for Communications Programs. She has given invited presentations at conferences of the ALA, SLA, Pennsylvania and New Jersey Library Associations, library schools at the University of Alabama, University of South Carolina, University of Pittsburgh, Drexel University, Simmons College, the D-Lab at the Massachusetts Institute of Technology, the Brooklyn Public Library and the Library of Congress.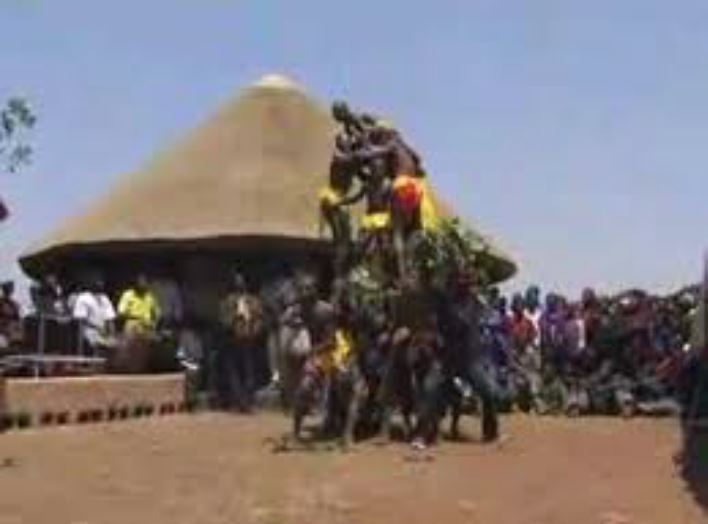 April 9th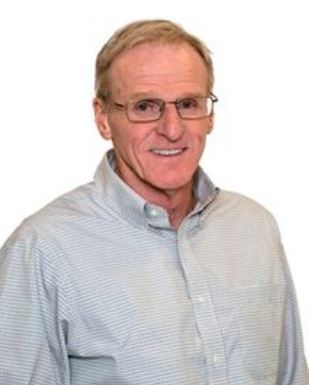 Keith Peterman served as a Professor of Chemistry at York College of Pennsylvania for more than four decades, retiring in May 2020. He has served as a Fulbright Scholar in Germany and in Russia, a National Academy of Sciences Scholar in Poland, a Research
Fellow at the Naval Research Laboratory in DC, and as a visiting professor in China and New Zealand. He is a member of the American Chemical Society Committee on Environmental Improvement. He takes a student group to Costa Rica each year to
investigate climate change issues linked to impacts, adaptation, and mitigation. He participates in the annual United Nations climate conferences as an accredited member of the press. His current research and writing focus on issues related to climate change and sustainability. His book with co-author Matt Cordes—The Overstory of Climate Change in the Anthropocene—is scheduled for release in Spring 2021. He is a recipient of the 2020 ACS-CEI Award for Incorporating Sustainability into Chemical Education.
April 2nd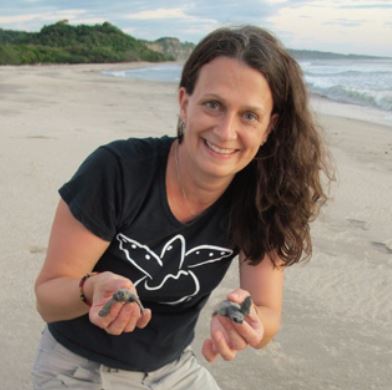 With over 25 years' experience, Katie is a recognized non-profit leader, field practitioner, and international conservationist. At the helm of Wild Earth Allies since 2003, and leading our re-branding in 2016, Katie focuses on delivering the Wild Earth Allies mission to protect vital areas of our natural world for the benefit of wildlife,
habitats and people by inspiring collaborative action. Her grounded leadership style draws from years spent living in Rwanda as director of the International Gorilla Conservation Program and as program technical director for the African Wildlife Foundation. Her earlier career included grant-making with the National Fish and Wildlife Foundation, private sector natural resource management consulting, and land use planning.
Katie serves as an Environmental Liaison with Rachel's Network, a notable community of women philanthropists, and was recently selected as an inaugural member of Charity Navigator's Consultative Council of Nonprofit Leaders.
She holds a Master's degree from the Yale School of Forestry and Environmental Studies, where she combined study of landscape ecology with coursework at the Yale School of Management on applied economics and nonprofit management. She completed her undergraduate degree at the University of Virginia with a major in environmental studies.
March 26th
"A Global Threat of Plastic Pollution to Oceans"
Every minute, two garbage trucks' worth of plastic enter our oceans. It is now estimated that over 15 million metric tons of plastic enter the ocean every year. Plastic can be found in the deepest depths of our seas and the highest mountain peaks of our lands. Plastic can be found in the air, in the rain, and in our drinking water. Plastic pollution impacts us all and continues to worsen every year.
This presentation will focus on the impacts of plastic in our oceans and the varying types of plastic polluting our seas. Elizabeth will share firsthand experiences of seeing plastic adversely affect marine animals. The lecture will also emphasize where plastic is coming from and common myths surrounding the top plastic polluters on our planet.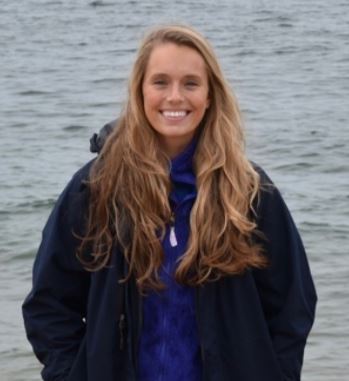 Elizabeth Linske is an Environmental Metrology and Policy graduate student at Georgetown University, studying environmental chemistry and the connection between science and Federal policy. Before returning to graduate school, she spent six years working as a marine scientist specializing in marine animal conservation. During this time, Elizabeth helped to save over 1,500 sea turtles as well as hundreds of seals, dolphins, and whales. This work enabled her to visualize the connection between animals, the ecosystem, and how anthropogenic impacts are affecting both. She witnessed population shifts, habitat fragmentation, overexploitation, entanglements, and plastic ingestion. This allowed Elizabeth to recognize that she wanted her actions to protect marine life to be on a larger scale, spurring her decision to return to graduate school to further her knowledge on how science informs Federal policymaking. Over the past year, Elizabeth worked at Oceana on the Plastic Campaign team where she co-authored a national report title, Choked, Strangled, Drowned: The Plastic Crisis Unfolding in Our Oceans. Elizabeth is always looking to educate as many people as possible on how to reduce their plastic use and help make the planet healthier.
March 19th
In his talk, Bob will discuss electronic waste (E-waste), which includes various forms of waste electric and electronic equipment (WEEE) that have ceased to function properly to their owners. Technological advances are generating a considerable volume of E-waste at an alarming rate as the demand for electronic products is on the rise at the global level. Most of the households in developed and developing countries are rapidly acquiring multiple electronic products and home appliances. Consumers around the world are connecting at a rapid rate to the information and communication technology devices such as computers, smartphones, and tablets. In addition, more people using equipment and gadgets and are now adapting to the smart economy. These products include but are not limited to electric toothbrushes, smartwatches, smart water bottles, smart mugs, electrical and electronic tools, toys, leisure and sports equipment, medical devices, monitoring and control instruments, and automatic dispensers.
E-waste is also one of the emerging and fastest-growing pollution problems in the world, with an estimated over 53 million metric tons produced globally in 2019 and the value of raw materials to be worth of approximately $57 billion. E-waste is mostly exported from Western countries to low-income Asian and African countries. Developing countries face a serious problem in managing E-waste. In majority of these countries, the collected E-waste includes both domestically generated and imported from developed countries.
Electronic waste is recycled to recover raw materials and resalable parts that can be sold to create income. In addition to valuable materials such as gold, silver, platinum, palladium, and rare earth elements, E-waste contains many types of hazardous chemicals that are released during the recycling process and are known to be harmful to human health and ecological habitats. Both, domestically generated E-waste, and the imported from developed countries is processed using crude and unsafe recycling practices such as open burning, coal-fired grill heating, and leaching using acid baths to extract high-value elements and materials.
Bob will briefly discuss the scope of the problem, current global E-waste generation, its movement and distribution, recycling practices, exposure scenarios, and major human health and environmental effects, special populations at risk, including risk assessment challenges.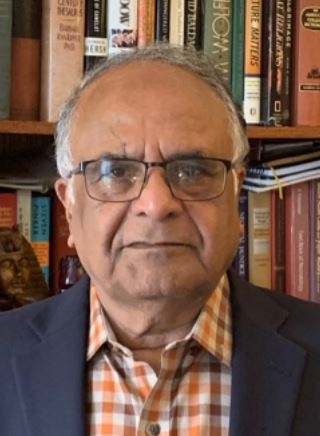 Dr. Sonawane, currently our club's Membership Director, received his Ph.D. degree in Entomology with specialization in Toxicology from the University of Missouri. He was a NIH postdoctoral Fellow and served as a faculty member in the Departments of Pediatrics at the Children's Hospital of Philadelphia, the School of Medicine, and at the School of Veterinary Medicine of the University of Pennsylvania, Philadelphia, PA. Dr. Sonawane worked as a Toxicologist with the U.S. Food and Drug Administration in Rockville, MD. He served as a toxicologist and manager at the National Center for Environmental Assessment (NCEA), Office of Research and Development of the U. S. Environmental Protection Agency. Dr. Sonawane has over 35 plus years research and management experience in toxicology and pharmacology and cancer/non-cancer health risk assessment of environmental pollutants. He is an author and/or co-author of over 120 publications and several book chapters in toxicology and pharmacology, children's environmental health and risk assessment of environmental chemicals. Dr. Sonawane was involved in providing leadership in coordinating and managing several health risk assessments of chemicals. He is retired from the US EPA in 2016 and started consulting company along with Dr. Bruce Fowler in the areas of toxicology and health risk assessment, environmental chemicals and pharmaceuticals. Since 2017, he is an Adjunct Professor at the Georgetown University in Washington DC.
March 12th
Ancient Egypt is one of the world's great civilizations. The ability of ancient Egyptians to adapt to the conditions of the Nile River valley for agriculture played a critical role in the success of ancient Egyptian civilization. The ancient Egyptians were very advanced in the quarrying, surveying and construction techniques that supported the building of monumental pyramids, temples, and obelisks. They developed a system of mathematics, a practical and effective system of medicine, irrigation systems and agricultural production techniques. The Egyptian civilization interacted with several other civilizations along its long journey. These interactions
resulted in rich advancements in several fields.
The presentation will describe the most famous monuments of Egypt and how these monuments describe the diversity and the vision of ancient Egyptians.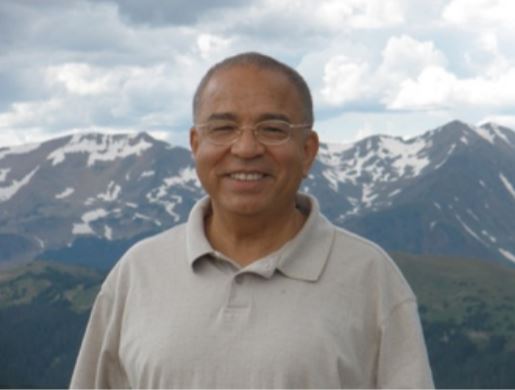 Dr. Kadry is an adjunct Professor at the University of Maryland, School of Public Health, College Park, MD. Abdel is a former senior science advisor at the Center for Computational Toxicology and Exposure (CCTE) in the Office of Research and Development (ORD) of the United States Environmental Protection Agency (EPA).
Dr. Kadry's experience in toxicology and risk assessment spans over thirty-five years and includes academic research, drug safety and efficacy, food safety and environmental risk assessment. He served for seven years as a senior advisor for Scientific Organizational Development and International Activities at the EPA's National Center for Environmental Assessment (NCEA). For Five years he led EPA's risk assessment development activities as the Director of the EPA's Integrated Risk Information System (IRIS). Before joining EPA in 2006, he was Chief of the Technical Analysis and Evaluation Branch, Risk Assessment Division, Office of Public Health Sciences, Food Safety and Inspection Service, at the U.S. Department of Agriculture (USDA). In addition, Dr. Kadry spent 12 years on the faculty of the University of Medicine and Dentistry of New Jersey.
Dr Kadry published a large number of peer reviewed journal articles and book chapters. He trained large numbers of graduate students, postdoctoral fellows and other professionals in the United States and several countries on the principles and applications of toxicological research and risk assessments. Dr Kadry collaborated with two Egyptian professors and together established an international global graduate course on the application of risk assessment to ensure food safety and security. This course is web based and very popular in both the University of Maryland and Cairo University. 
Abdel's roots are in Egypt where he was born and grew up. He is very interested in Egyptian ancient history, culture, and the effect of ancient Egypt culture on the current Egyptian society. Abdel is very active in community service, offering mediation as a lead mediator in Shared Neutral of the Federal Mediation and
Conciliation Service.
March 5th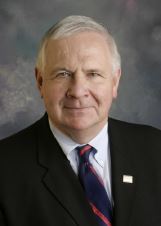 The public health problem of lead in drinking water systems has been appreciated for several thousand years. The Roman engineer Vitruvius (81 BC – 15 BC), who was involved in constructing the water system in ancient Rome was well aware of the dangers of using lead pipes (fistulas) for carrying water from the terra cotta main lines into homes. (A quote which is relevant today on this matter is something to the effect that "We know that lead is bad but on the other hand it is cheap and easy to work with so we will use it anyway.") Lead may also be leached from lead or copper lines with lead solder acidic (soft) water from chemicals added to inhibit bacteria. The result is increased lead levels water consumed by humans. In more recent times, elevated lead levels have been found in a number of municipal water systems, most notably including Washington, DC (2003-2004) and Flint Michigan (2014-2019).
In other words, the problem of lead in water systems is not new and still with us. Solution range from replacing all lead-containing municipal water systems to using chemicals to reduce lead solubility into water. Major questions include:
Bruce A. Fowler, a Past President of our club, has a B.S. degree in Fisheries (Marine Biology) from the University of Washington in 1968 and a Ph.D. in Pathology from the University of Oregon Medical School in 1972. He began his scientific career at the National Institute of Environmental Health Sciences prior to becoming Director of the University of Maryland System-wide Program in Toxicology and Professor at the University of Maryland School of Medicine. He then served as Associate Director for Science in the Division of Toxicology and Environmental Medicine at CDC / ATSDR. He is currently a private consultant and Adjunct Professor, Emory School of Public Health and Presidents Professor of Biomedical Science at the University of Alaska-Fairbanks.
Dr. Fowler has been honored as a Fellow of the Japanese Society for the Promotion of Science, a Fulbright Scholar and Swedish Medical Research Council Visiting Professor at the Karolinska Institute, Stockholm, Sweden and elected as a Fellow of the Academy of Toxicological Sciences (ATS). He has served on the Council of the SOT and the Board of Directors of the ATS. He is currently a member of the Board of Directors of the Fulbright Association and past chair of the Advocacy Committee. Dr. Fowler is the author of over 260 research papers and book chapters; he has authored or edited/co-edited 10 books or monographs on metal toxicology, molecular biomarkers, computational toxicology and mechanisms of chemical–induced cell injury.
---