Category: Classification Talk
January 28th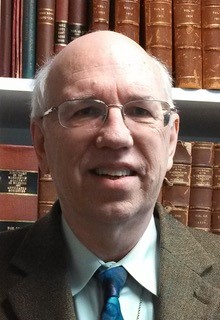 Paul has a BS in Physics and an MS in and Computer Systems Management. He served as a civilian employee in the Navy, where he conducted research projects in acoustics and oceanography. Later he worked as a technology contractor for various government agencies. In 1998 Paul co-founded a strategic management consulting firm.
Paul has always had an interest in energy and environmental issues. In his retirement, he decided to focus his efforts in solar cookers, which is not a crowded field. He joined a small local nonprofit called Solar Household Energy, which has been developing solar cookers and managing field projects for over 20 years all around the world. Paul's work has focused on the more technical aspects of solar cooker testing and research. This work has expanded his awareness of the needs of cooks (who are mostly women) to have better alternatives. Paul joined North Bethesda Rotary Club in 2017 and currently serves to support the zoom meetings and videos of their weekly meetings.
January 21st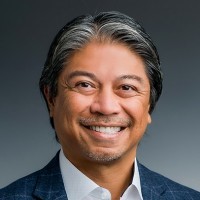 Minh Q. Le is a Director in FINRA's Corporate Financing Department with over 25 years of experience in the regulation of public and private offerings. Currently, Mr. Le manages the Department's Private Placement Review program which conducts regulatory oversight of broker-dealer participation in retail private offerings. In addition to overseeing the review and investigation program, Minh's duties include developing policy and providing guidance on corporate financing, investment banking and other capital-raising related issues. He also is responsible for providing subject matter expertise to FINRA's Examination and Enforcement staffs and on occasion testimony for hearings and regulatory proceedings. For the past 20 years, he has been a member of FINRA's Sales Rep and DPP/REIT Qualifications committees which are responsible for developing test questions for brokerage licenses. Prior to his current functions, Minh managed the Department's Public Offerings Review program, which is responsible for regulating underwriting terms and arrangements in public offerings. He graduated from the University of Maryland, attended the Wharton Institute of Executive Education, and is a Certified Regulatory and Compliance Professional
January 14th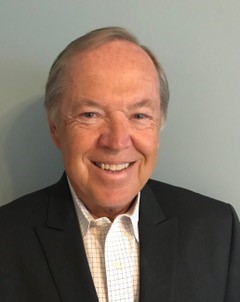 Wayne Rohauer's golf profession has spanned over 25 years. He is currently the Director of Operations with Montgomery County Revenue Authority, Rockville, MD, which operates 9 daily fee golf courses. Prior to joining Montgomery County Revenue Authority in 2007, he served as a General Manager/Regional Manager for both private country clubs and daily fee courses with the Arnold Palmer Golf Management Company, Century Golf and American Golf Corporation. Before joining the golf profession he held the positions of General Manager and Regional Manager in the hotel industry, mostly located in the Midwest for over 20 years.
January 7th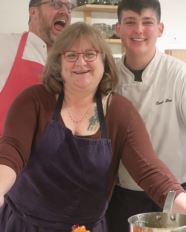 Carmela currently serves as President of the Rotary Charitable Foundation of North Bethesda. She will hold this post until December 2022 when she will gleefully turn it over to Nick Martinez. Carmela has been a Rotarian since 1996. The first club she joined was in South Carolina, after "bellying up to the bar" with a Rotarian. She joined the NBRC in 2010.
Carmela currently works for NCI Information Systems, Inc., in Reston, VA, as a Principal Subcontracts Administrator. Previously she worked as a Subcontracts Administrator for GDIT, CSRA, SRA International and SENTECH, Inc. Her first career was in Higher Education, where she worked as a Resident Director and Assistant Director of Union Activities at Michigan State University and then as the Assistant Director for Student Activities and Director of the Student Union at the University of South Carolina. She lives with her dog, Chico, in North Bethesda.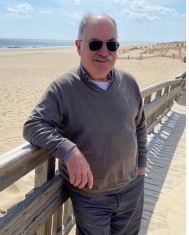 Kevin, currently serving as Treasurer of our Club Foundation, joined North Bethesda Rotary in 1992, sponsored by Charter Member Tas Tousimis. Tas was editor of the club bulletin, and came in every week to Kevin & Betsy's printshop on Nebel Street to get copies. He persuaded Kevin to visit the club at the Waters Catering location across the street. Kevin eagerly became a member, and served as president in 1998. He fondly recalls attending the Rotary International Convention in Indianapolis in 1997, which allowed him to visit his alma mater at Notre Dame in northern Indiana. Kevin graduated from Notre Dame in the late 1960s, and later got a Master's degree in Communication from Stanford. In addition to owning the printshop, he has worked at a variety of nonprofit organizations in Washington and Montgomery County. In 2000, he joined his wife Betsy at the Department of the Interior in Washington, where he worked on educational and public affairs projects, including the Departmental website. Now retired, Kevin and Betsy have three children and two grandchildren and love to spend time on Maryland's Eastern Shore. He has participated in countless North Bethesda Rotary fundraisers, from wine tasting and silent auctions to bike tours and this year's Community Health Challenge.
December 10th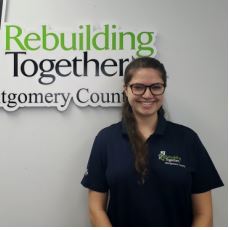 Joni Keaton is originally from Rockville, Maryland, and returned to the area after graduating in 2020 with dual degrees in International Studies and Ballet Performance from the University of Oklahoma. She began serving as an AmeriCorps member at Rebuilding Together Montgomery County shortly after, dedicating a year of service to help support RTMC's mission of repairing homes, revitalizing communities, and rebuilding lives. She joined the team full-time in September of his year as the Development & Communications Coordinator and is proud to help continue this important work.
Rebuilding Together Montgomery County (RTMC) was founded in 1990 with a 'neighbors helping neighbors' approach of providing free home repairs and accessibility modifications to low-income homeowners in Montgomery County. Many of the homeowners served are seniors, veterans, people with disabilities, single parents, and members of marginalized communities who would not otherwise be able to remain safely and independently at home. Working in partnership with local businesses, organizations, and volunteers, RTMC strives to ensure the right to safe housing for Montgomery County's most vulnerable residents.
December 3rd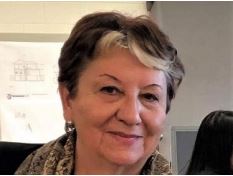 Victoria Feldman has been an active club member since 2000, when fellow architect Jay Davies sponsored her membership in our club. Victoria is an architect; she has the Architectural Diploma (1972) and PhD in Architectural Theory (1982) from Moscow, Russia. She received an Architectural practice and academic rank in the Academy of Architecture in the city of Ekaterinsburg (Ural region of Russia), where she worked for 23 years. In 1995 she emigrated to Maryland. After a short adaptation period she joined her professional field. Victoria was involved in Church
projects, Office buildings, gas stations, and others. She presented her project/idea for the Pentagon Memorial competition. She currently works mainly on residential projects in the U.S. and abroad. Samples of her work can be viewed on facebook/vifdesign.com. From 1999-2006 she worked for "Architects at Work" in Bethesda. From 1998 to the present Victoria also serves as a licensed Foreign Language Docent at the National Gallery of Art of Washington, DC. For a few years she volunteered in architectural classes at Thomas Edison High School of Technology.
Victoria loves her family, her friends, likes to travel, draw, read and cook
November 19th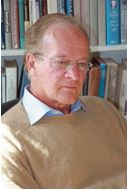 Club Member Claes G. Ryn is the Founding Director of the Center for the Study of Statesmanship at the Catholic University of America (C.U.A.), where he has also been Professor of Politics. He was Chair of his department for six years. He has taught also at Georgetown University, the University of Virginia, and Louisiana State University. He was a doctoral and undergraduate student at Uppsala University in his native Sweden. His teaching and research have combined study of ethics, culture, epistemology, and the history of Western political thought with study of American political thought, U.S. foreign policy, and international relations. He is Editor of the scholarly journal Humanitas.
Claes was chairman and co-founder of the National Humanities Institute, President of the Academy of Philosophy and Letters, and President of the Philadelphia Society. He has lectured widely in the United States, Europe, and Asia, especially China. A frequent visitor to China, he gave the Distinguished Foreign Scholar Lectures at Peking University in 2000. These lectures were published as a book in Chinese translation by Peking University Press in 2001. In 2012 he was named Honorary Professor at Beijing Normal University. Three of his books and many of his articles have been published in China in Chinese translation. He is an Honorary Member of Sweden's oldest and largest student association, Heimdal, at Uppsala University.
November 12th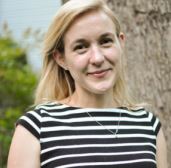 Liz Banach — a hunter's daughter — grew up in rural Virginia. She is proud to be at the helm of an organization that focuses its attention and resources on those individuals who are disproportionately affected gun violence: people who use a gun to commit suicide and young men and women of color living in urban areas.
MARYLANDERS TO PREVENT GUN VIOLENCE:
OUR MISSION: To reduce gun violence in Maryland through evidence-based solutions.
OUR VISION: A society where gun violence is the exception, not the norm.
OUR GUIDING PRINCIPLE: We believe all Marylanders have a right to live free from gun violence. We pursue the goal of gun violence free communities through policy development, empowerment through strategic education, and effective advocacy at the community and legislative levels.
November 5th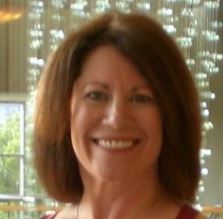 Amy Ginsburg, who has spoken to our club several times over the past few years, is the Executive Director of Friends of White Flint. She'll be joining us at the Marriott to give us an update on our rapidly-changing neighborhood. Amy, who has lived within two miles of White Flint for most of her life, possesses three decades of pragmatic experience in advocacy, nonprofit management, marketing, and fundraising. She previously served as the Executive Director of Neediest Kids, Executive Director of Manna Food Center, and Executive Director of the Low Vision Information Center.
Amy has also been the Director of Development and Director of Marketing for a wide variety of nonprofit organizations. Amy is part of the Leadership Montgomery Class of 2010 and was formerly the President of her HOA. She graduated with a B.A. in Public Relations and Psychology from Syracuse University and an M.A. in Nonprofit Management from the University of Maryland University College.
October 29th

Future Link provides low-income, first-generation-to-college young adults with the tools, skills and resources to achieve lasting economic self-sufficiency. Their two-phase program begins with career exploration and education planning followed by comprehensive, personalized support including mentoring, paid internships, tutoring, scholarships and ongoing professional development workshops. Future Link empowers participants to achieve their education and career goals. Dedicated mentors, employers and donors sustain our work by investing in local youth.
---