December 2nd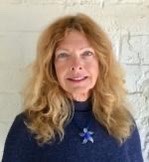 Barbara Jean ("B.J.") Chamberlain-Skinner has over 30 years of legal and business management experience. With a J.D. from American University, her professional career was primarily with the global corporations of Accenture and EDS (currently HP) and included structuring, drafting and negotiating complex, domestic and international transactions. These outsourcing, management consulting, systems integration and reselling agreements ranged from $250M to over $2B.
Areas of legal expertise encompass regulatory compliance, data privacy, human resources, intellectual property and dispute resolution across industries and practices. Specific elements of legal support involve developing contractual alternatives, evaluating local law limitations, performing due diligence and leading complex contractual negotiations. Business support expertise includes analyzing customer requirements, drafting and presenting proposals, recommending risk mitigation strategies, deal shaping, and designing and communicating executive strategy.
As a member of the Parole Rotary Club in Annapolis, Maryland, B.J. has been the Secretary and is currently a Director and President-Elect for 2023-23. She actively participates in Parole's signature project, Books International Goodwill (B.I.G.), that has distributed over 9 million books to international schools and libraries and domestic underserved communities. For District 7620, B.J. is the Grants Committee Chair helping to promote, allocate and administer the District's Designated Funds. In support of the District Rotary Foundation Chair, the Committee advises on both community and Global Grants to maximize Rotary's impact throughout our District and the world.
November 18th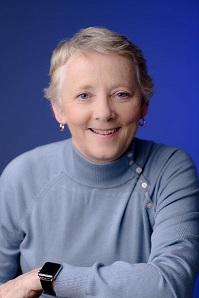 Robin Riley was appointed to serve as the Director of Montgomery County Recreation by County Executive Marc Elrich in December 2018.
She has served the department for over 40 years and has earned numerous commendations for her leadership and service including the prestigious County Employee of the Year award. Robin has a Bachelor of Science degree in Physical Education from the University of Maryland and her recognized professional expertise is reflected in the leadership and communication leadership skills promoting lifelong recreation and physical activity – for kids, seniors, and adults of all abilities and fitness levels. Robin, a lifelong Marylander, is an avid sports lover, and enjoys being a participant and an armchair coach with her beloved dachshunds.
Since 1954, Montgomery County Recreation (MCR) has remained dedicated to providing inclusive quality recreation programs and activities that serve the recreation and leisure needs of the Montgomery County community. The department manages 40 facilities including an administrative headquarters, community and neighborhood recreation centers, senior centers, and indoor and outdoor aquatic facilities and provides thousands of programs such as out-of-school activities, aquatics classes, youth and adult sports programs and leagues, senior programs, and therapeutic recreation.
November 11th
Sara Ducey is a faculty member at Montgomery College and Director of the Paul Peck Humanities Institute (PPHI). The Institute's initiatives include:
MC-Smithsonian Faculty Fellowship;
PPHI Honors Internships at the Library of Congress,
Smithsonian Institution and US Holocaust Memorial Museum;
Digital Storytelling (DS) Internships;
Portraits of Life: Holocaust Survivors of Montgomery County traveling exhibit; and
The annual Humanities Days at Montgomery College (HD@MC).
Generating various programs, collaborations and national and local partnerships, the Paul Peck Humanities Institute serves the community by providing growth opportunities and by demonstrating the relevance of the humanities in all areas of life.
November 4th
Sarah Reddinger, Vice President of Community Development for Habitat for Humanity Montgomery (also known as simply "Habitat"), oversees advocacy, homeowner services and lending, project management and feasibility, home clinic before becoming a banking analyst.
Under her leadership, the new and rehab potential project pipeline has grown from a few dozen projects to over 160 new units with projected budgets of over $35 million. She's also grown the Repair and Weatherization Programs from about 30 projects a year to over 100, with a budget around $2,000,000 annually. She launched the Repair and Accessibility Modification Program and a Veteran Repair Program to assist residents in their abilities to remain safely in their homes long term and ensure their ability to transfer wealth to the next generation.
Sarah's work to break down barriers to homeownership extends beyond the organization as well. She sits on the Executive Committee of the Montgomery Housing Alliance, served on the Housing Equity Advisory Team with the Montgomery County Planning Department and coordinated an Aging in Place Learning Exchange. She also co-founded the Life Long Homes Coalition in Montgomery County. Sarah is a member of HFHI's Policy and Advocacy Professionals Group and recently joined the Community Development Network of Maryland's Public Policy Committee. As a Global Village Team Leader, she has led ten volunteer build trips to four continents.
October 28th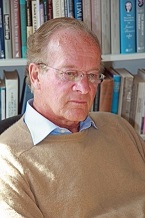 Club Member Claes G. Ryn is the Founding Director of the Center for the Study of Statesmanship at the Catholic University of America (C.U.A.), where he has also been Professor of Politics. He was Chair of his department for six years. He has taught also at Georgetown University, the University of Virginia, and Louisiana State University. He was a doctoral and undergraduate student at Uppsala University in his native Sweden.
His teaching and research have combined study of ethics, culture, epistemology, and the history of Western political thought with study of American political thought, U.S. foreign policy, and international relations. He is Editor of the scholarly journal Humanitas. Claes was Chairman and co-founder of the National Humanities Institute, President of the Academy of Philosophy and Letters, and President of the Philadelphia Society. He has lectured widely in the United States, Europe, and Asia, especially China. A frequent visitor to China, he gave the Distinguished Foreign Scholar Lectures at Peking University in 2000. These lectures were published as a book in Chinese translation by Peking University Press in 2001. In 2012 he was named Honorary Professor at Beijing Normal University. Three of his books and many of his articles have been published in China in Chinese translation. He is an Honorary Member of Sweden's oldest and largest student association, Heimdal, at Uppsala University.
October 21st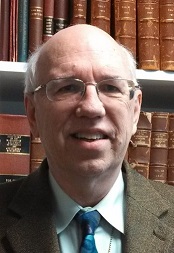 Oaxaca, in southern Mexico, was the home of the Mixtec and Zapotec cultures. They blessed the world with corn, chocolate, vanilla, tomatoes, squash and many kinds of chili peppers! So today the women of Oaxaca know how to cook many delicious dishes. However, the indigenous population in Oaxaca state lives in poverty. We are preparing a proposal for Rotary to transform lives of women in Oaxaca using solar cookers. These simple devices use no fuels, have no emissions, and require hardly any labor time. This frees the women's time for child care, education and employment. This talk will show examples of how women are using solar cookers in Oaxaca.
Paul has always had an interest in energy and environmental issues. In his retirement, he decided to focus his efforts in solar cooking, which is not a crowded field. He joined a small local nonprofit called Solar Household Energy, which has been developing solar cookers and managing field projects for over 20 years all around the world. Paul's work has focused on the more technical aspects of solar cooker testing and research. This work has expanded his awareness of the needs of cooks, who are mostly women, to have better alternatives. Paul joined his local Rotary Club in 2017 and currently serves to support the zoom meetings and videos of their weekly meetings.
Paul has a BS in Physics and an MS in and Computer Systems Management. He served as a civilian employee in the Navy, where he conducted research projects in acoustics and oceanography. Later he worked as a technology contractor for various government agencies. In 1998 Paul co-founded a strategic management consulting firm.
October 14th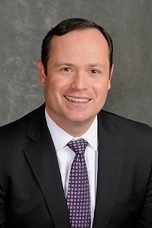 North Bethesda Rotary Club's own Nick Martinez, our recent past President, is a financial adviser in the Bethesda branch of Edward Jones. Nick will speak to us about the recent volatility in the world's financial markets and how to respond constructively to these developments.
Here's an excerpt from Nick's writeup on the Edward Jones website:
"As an Edward Jones financial advisor, I believe it's important to invest my time to understand what you're working toward before you invest your money. It's also important to understand the level of risk you're comfortable accepting when investing so we can balance it with the steps necessary to reach your long-term goals. Whether you're planning for retirement, saving for college for children or grandchildren, or just trying to protect the financial future of the ones you care for the most, we can work together to develop specific strategies to help you achieve your goals. We can also monitor your progress to help make sure you stay on track or determine if any adjustments need to be made. Throughout it all, we're dedicated to providing you top-notch client service."
October 7th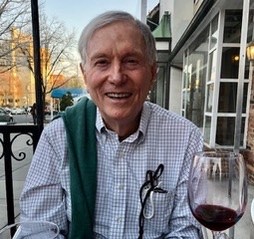 Larry Heilman is currently a Research Associate in the Anthropology Department at the Smithsonian's Natural History Museum. His research focus is the U.S. Government's development assistance program in Latin America. He wrote USAID in Bolivia, Partner or Patron, published by First Forum Press. He has taught a course on Latin American cultural development at Montgomery College, University of Maryland, Johns Hopkins and the Institute for Learning in Retirement, affiliated with American University.
In 1998-99, Larry was resident technical advisor for monitoring and evaluation for a local government project funded by the Agency for International Development (USAID) in Poland. Previously, he was a Director of Management Systems International, where he managed development activities, including articulating strategic plans for USAID field missions in Asia, Africa and Latin America. For 20 years before that, Larry was a Senior Foreign Service Officer with USAID. He planned, implemented and evaluated development programs in Africa, Asia and Latin America. His particular interests were in planning and managing rural development, nutrition improvement and disaster recovery. During that time, he was posted to Bolivia, Nepal, Bangladesh and Burkina Faso. Larry has a Ph.D. in History from American University, an M.A. from the University of California at Berkeley and a B.A. from the University of Florida at Gainesville. He served in the U.S. Marine Corps.
---