March 31st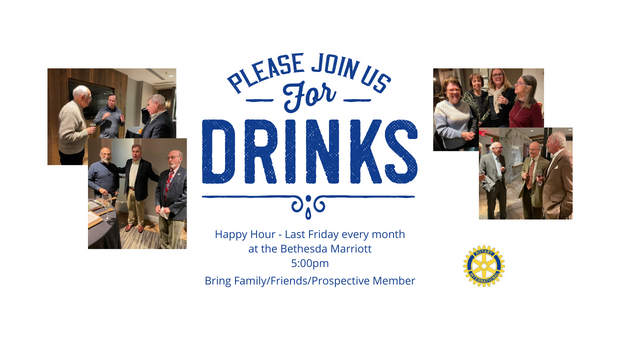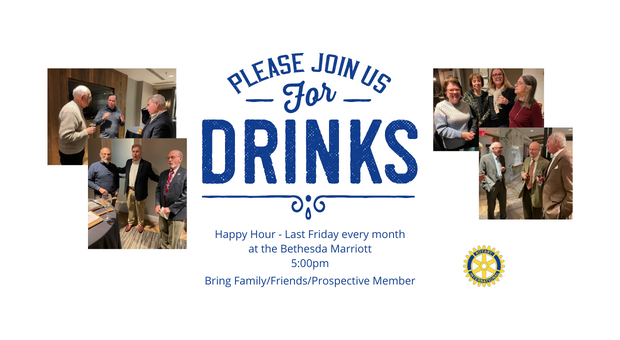 March 24th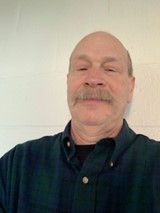 Ken Silverstein currently serves as Executive Director of Friends Club located in Bethesda, Maryland. Friends Club is a nonprofit social club serving men with early to mid-stage memory loss. In addition, it provides respite for the caregivers of its members.
Ken has served in a variety of roles in the nonprofit community. His expertise is in marketing and business development. During his over 40 years of working with nonprofits he became involved with an organization providing volunteers to nursing homes. This path led Ken to working for a local assisted living group of homes where he worked with families to help navigate the long-term care process.
Ken will speak on the mission of Friends Club and highlighting the many provider services available here in Montgomery County that serve the senior care market. He serves on the board of directors of the professional organization GROWS (Grass Roots Organization for the Well-Being of Seniors).
March 17th

Paul has a PhD and MS in atmospheric science concentrating in climate. He conducted climate research and was the director of NASA Goddard Earth Science Data Center. He developed an approach for agricultural vulnerability assessment at USDA and was chief information officer for the National Weather Service, where he developed a solution for flood hazard-risk reduction.
He is currently retired.
March 10th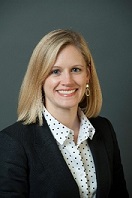 Jessica Foley, PhD is Managing Director and Chief Scientific Officer for the Focused Ultrasound Foundation, whose mission is to accelerate the development and adoption of focused ultrasound, a breakthrough noninvasive therapeutic medical technology.
Dr. Foley guides strategy, development, and implementation of scientific and research programs for the Foundation, and aligns these with business operations, communications, and development activities. She leads alliance-building efforts with external stakeholders including governmental policymakers, regulatory agencies, and disease-specific foundations whose interests are complementary to those of the Foundation.
She is a spokesperson and advocate for the Foundation and the focused ultrasound community among a wide variety of stakeholders. Prior to the Foundation she spent several years in the medical device industry (Insightec, Medtronic) and was a AAAS Science and Technology Policy Fellow at the National Science Foundation. She holds a BSE in Biomedical Engineering from Duke University and a PhD in Bioengineering from the University of Washington.
March 3rd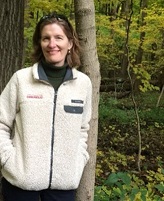 Ginger Moodie-Woodward has served as both a docent and a staff member at Josiah Henson Museum and Park since September 2021. She has a BA in History and French from the University of Wisconsin, and an MA in Linguistics from Indiana University. She is currently pursuing a second master's degree in Museum Studies at Harvard Extension School. Prior to joining Montgomery Parks, she taught Social Studies and English at the French International School in Bethesda for over 20 years. A fun fact about Ginger is that in 1993 she was awarded a scholarship by the Rotary Club of New Orleans to study Education at the University of Geneva in Switzerland for a year. She is a big Rotary fan!
February 17th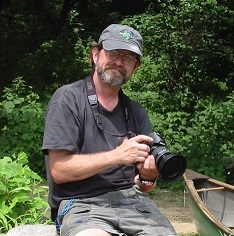 With the Western United States battling the most severe drought in thousands of years and states and cities facing water restrictions and shortages, local leaders are looking closely at their water resources. The Potomac River is the source of water for most of the Washington area, and the Interstate Commission on the Potomac River Basin (ICBRB), based in Rockville, plays a key role in managing the region's water supply.
Curtis Dalpra, Communications Manager for ICPRB has directed the agency's public affairs and outreach efforts since 1995. He manages ICPRB's Communications Unit, responsible for the agency's public persona and fulfilling the Compact goal of outreach to the public to educate about Potomac River issues and to promote public stewardship.
He has worked closely with the ICPRB administration to educate decision-makers about ICPRB and to build both popular and political support for the agency and the Potomac River. He has been heavily involved in ICPRB's recent efforts to ensure that the ICPRB membership is well-informed about the value the Commission brings to the basin and its jurisdictions.
February 10th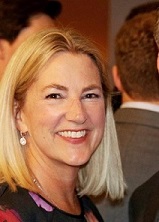 Food insecurity is defined as a lack of consistent access to enough food for an active, healthy life. Parts of Bethesda suffered food insecurity at rates up to 16 percent. Since March 2020, this number has increased by more than 35 percent. In 2021, North Bethesda Rotary joined the Nourishing Bethesda coalition to assist with a food delivery program. Since then, the program has evolved into an appointment-based food distribution system involving more than 300 families in Montgomery County.
Cathy Higgins began volunteering with Nourishing Bethesda in 2021. She currently serves as Nourishing Bethesda's Volunteer Coordinator, while also working on community partnerships and communications. She retired in 2021 as a Federal Senior Executive with 36 years of service working on national security issues. Cathy and her husband Jim have lived in North Bethesda for over 30 years and have two adult children.
---