October 15th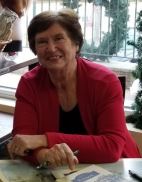 Judith Welles is a writer who has authored local history books about the area in which she lives. A former journalist, Judy was a reporter for newspapers in Poughkeepsie, New York, and in Arlington, Virginia and a work life editor for online media in Washington, D.C. She was a columnist and blogger for a technology magazine. She was also a media relations manager and speechwriter for U.S. Cabinet members and several federal agencies before returning to manage communications at Price Waterhouse Coopers and IBM. Judy has volunteered at the Chesapeake and Ohio Canal National Historical Park and served on the board of the C&O Canal Trust. She is a speaker on local history for the Montgomery County historical society in Maryland. Her first book, Cabin John: Legends and Life of an Uncommon Place, was published in 2008 and her most recent book, Potomac, was published in 2019.
October 8th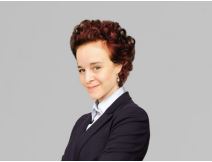 Julie Martin is an Economic Development Specialist with the Montgomery County Economic Development Corporation, a public-private corporation funded by Montgomery County, She concentrates her work in the life sciences industry, helping companies move to and grow in Montgomery County, with a particular focus on international business development. Julie brings 20 years of commercial facing experience across government, private industry and the not-for-profit the U.S., she is adept at forging market entry opportunities, promoting entrepreneurship and developing strategy. Julie helped to coordinate a partnership with the Maryland Tech Council's Bio Innovation Conference to recruit 70 international company participants. She was a board member for a South African not-for-profit focused on elementary school education for disadvantaged girls. She holds a Master's degree in International Development.
October 1st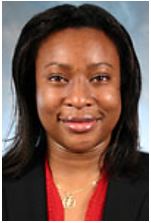 Dr. Onukwugha is an Associate Professor in the Department of Pharmaceutical Health Services Research at the University of Maryland School of Pharmacy. She is also the Executive Director of the Pharmaceutical Research Computing Center at the University of Maryland School of Pharmacy.
Since 2019, Dr. Onukwugha has served on the Maryland Prescription Drug Affordability Board, a first-in-the-nation effort to lower the cost of prescription drugs for Maryland residents. The board – an independent body comprised of doctors, public health experts and medical researchers – will investigate expensive prescription drugs and make recommendations to lower costs, including by setting price caps.
For nearly two decades, Dr. Onukwugha has conducted cutting-edge pharmaceutical health services research to address health disparities, examine medical decision making and analyze ways to reduce costs across America's health care system," said Congressman Sarbanes. "Every single day, she's on the front lines working to help improve treatment decision making, lower health care costs, reduce prescription drug prices and enhance health outcomes for Americans in every community.
September 24th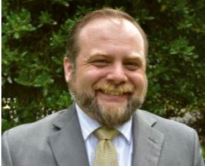 Mercy Health Clinic is one of our partners in the North Bethesda Rotary Community Health Challenge, our club fundraiser that runs through September. On September 24, we'll hear from Mark Foraker, the Executive Director of the clinic. The mission of Mercy Health Clinic (Mercy) is to provide high quality medical care, health education and pharmaceuticals to medically underserved, low -income residents of Montgomery County, Maryland. All onsite services are offered free of charge.
Founded in October 2000 by members of the social concerns committee at Our Lady of Mercy Church in Potomac, Maryland, Mercy started as an all volunteer clinic occupying a few rooms in the Montgomery Up-County Regional Services Center in Germantown, Maryland. The clinic quickly grew in the number of patients served and the number of volunteer physicians and nurses recruited to serve them. Today Mercy has a small paid staff and nearly 50 volunteer
physicians who provide primary and patient specialty care to nearly 1,800 patients annually. We are currently
providing approximately 7,200 patient appointments annually for our uninsured neighbors.
Mark is a non-profit executive with extensive management and fundraising experience in Montgomery County,
MD including St. Luke's House (now Cornerstone Montgomery) and Manna Food Center. He has a Master's
Degree in Nonprofit Management and a PMP certification in project management. Mr. Foraker became
Executive Director of Mercy in June, 2015 and has prioritized establishing partnerships with other social service organizations, implementing operational sustainability.
September 17th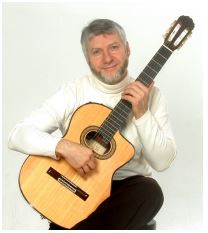 Vladimir Fridman was born and raised in Moscow, Russia, with music a major part of his life. In Moscow Vladimir received his education in music.
He was active in Moscow theaters and in a Philharmonic, and appeared on Russian TV. With Jazz Balalaika Group Vladimir toured Europe, the Middle East and Japan and released four albums. Since his arrival in the United States in 1998, Vladimir frequently performs solo and with leading musicians as member of Music Pilgrim Trio and TransAtlantic Duo and recorded few albums solo and with other musicians. The album Ole Guapa with Gypsy Strings won the WAMMIES Award. Vladimir runs a successful Guitar Studio. Many of his students received awards at the Maryland State Guitar Competition.
September 10th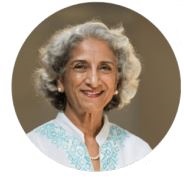 Dr. Geetha Jayaram is the District Governor for District 7620 for 2021-22. A past Rotaractor and recipient of a 2005-06 Rotary Grant for University Teachers, she is a Professor of Psychiatry at the Johns Hopkins Schools of Medicine, Public Health and Nursing. In 1997, from the the Rotary Clubs of Columbia, & Howard West, Dr. Jayaram founded the Maanasi Clinic in Mugalur, Karnataka, India. She has volunteered for National Immunization Days for eradicating polio in India several times.
She started 2 Rotaract clubs & her current Rotary club of Howard West; increased membership in Rotary; taught as facilitator for the Rotary Leadership institute; lectured at many Rotary District Conferences and Zone institutes throughout North America, Asia and Europe. She has procured over 20 grants for domestic and international Rotary work amounting to several million dollars.
September 3rd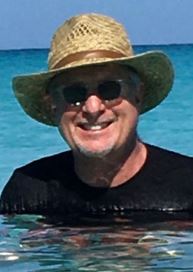 Michael Youngblut arrived in Washington, DC in 1981 to work for NGO startup to coordinate best practices among the many NGOs providing healthcare
and public health services around the World. The National Council for
International Health (NCIH)served as a clearinghouse of information collected from its members and an international forum where practitioners, policy makers, local stakeholders and other would come together to share lessons learned. NCIH (now known as the Global Health Council) got its start through the urging and support from The Pan American Health Organization and the World Health Organization. A graduate from the University of Illinois, Mr. Youngblut focused on health policy and health planning & economics. He was one of the collaborators of the first and second health plans for the State of Illinois.
For 20 years Mr. Youngblut served as a co-leader of one of the largest not-forprofit organizations in Washington, DC with more than one-hundred local operations spread across the U.S. In 2003, he started a financial services practice and continues in that role today.
Mike is the current President of PCCHF – Paul Chester Children's Hope Foundation. Mike has been watching the foundation grow in the last 16 years, and now brings a wealth of knowledge and personal attachment to PCCHF.
August 27th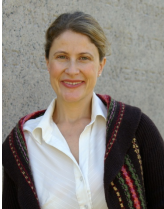 Holly Jamesen Carr is the Director of the U.S. Department of Energy Solar Decathlon, a collegiate competition, comprising 10 contests, that challenges student teams to design and build high-performance, low-carbon buildings powered by renewables. Ms. Carr has also managed DOE's Better Buildings Alliance, a voluntary energy efficiency partnership involving over 200 organizations and over 11 billion square feet of U.S. building space across commercial office, healthcare, higher education, hospitality, retail, food service and grocery sectors. Ms. Carr led tenant energy efficiency efforts at DOE, redesigning DOE's Green Lease Leaders program. While on detail to the Overseas Private Investment Corporation (OPIC) in 2018, Ms. Carr developed the Build it Better program, incentivizing international development construction projects to improve efficiency and incorporate renewable energy into design. Previous to her work at DOE, Ms. Carr managed dozens of public, private and federal sustainability projects, assisting clients to implement environmentally preferable strategies for building design, construction, and occupancy. She is a LEED accredited professional, a certified energy manager, and an EDGE Expert
---