July 30th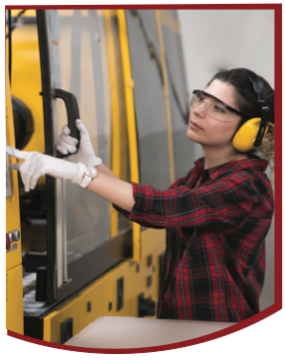 Engaging a new generation of workers and employers through youth apprenticeships ensures that Maryland remains open for business.
The Apprenticeship Maryland Program (AMP) specifically invests in key industries including manufacturing, science, technology, engineering and math (STEM), and traditional apprenticeships.
By empowering your future workforce now, you're investing in your company, your community, and your future.
July 23rd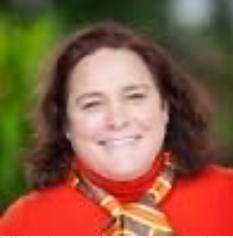 Michele Levy is proud to be MobileMed's new Director of Development and Outreach. She enjoys mobilizing and supporting the entire community to help ensure our patients have access to high-quality, culturally-appropriate healthcare. Michele has a breadth of experience in fundraising, marketing, communications and volunteer management. Prior to MobileMed, Michele has worked in a number of leadership roles including Director of Development for Sarcoma Foundation of America and Director of Individual Giving at United Cerebral Palsy. She is also an AmeriCorps*VISTA alum. Since 2010, Michele has also held the fundraising credential of Certified Fundraising Executive (CFRE) by CFRE International.
Michele graduated as an Isabella Cannon Leadership Fellow at Elon University with a degree in Public Administration and Political Science with a Human Services minor. She received a MPA in Nonprofit Management from George Mason University.
July 9th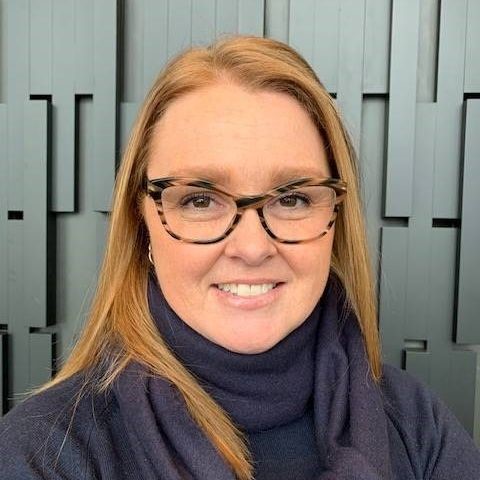 Christine Syversen is our Club's first Virtual Member. Located in Oslo, Norway, she is no stranger to North Bethesda Rotarians: her company, Flagship Trade Net, has for years taken on the task of designing, building and maintaining the club's website.
Today, Christine is in the process of taking over the family company, following in the footsteps of her father, longtime NB Rotary Club member Lasse Syversen.
Christine is a marketing person to the core. From an early age, she been active on the World Wide Web. She started her first company in 1998, an e-commerce shopping mall. Key words like SEO, e-commerce, customer service, digital marketing, web development, social media, marketing strategy, sales, quality assurance are part of her everyday life and work. (Editor: FYI, SEO stands for Search Engine Optimization, a measure of how effectively web pages are displayed in search results.)
On February 1st 2021, Christine took on the position of Vice President for Ritmarine Ltd, owner of Flagship Trade Net
June 25th
Carmela Carr, President, North Bethesda Rotary Club
On June 25, we'll be inducting our officers and board members for 2021-22 (see listing below). The Board
thanks the nominating committee — Lasse, Ron, and Steve – for all their hard work.
June 18th
The Rotary Club of North Bethesda
Fondly Remembers
Carla Satinsky
Long-time member and twice President of our Club, mentor to new members,
gracious host to her fellow Rotarians, inspiration for our Club's
Teacher of the Year award, and dedicated supporter of the Rotary Foundation.

Carla Satinsky was born in Philadelphia on January 15, 1940, and passed away at her home in Potomac on March 25, 2021. She graduated from the University of Pennsylvania, married her husband David, and then spent two years teaching 8th grade English before switching fields to become a children's librarian. Carla then began the absorbing and fulfilling career of raising four children, Andrew, Stephen, Deborah and Adam. After moving to Washington, she became an active and prominent member of Rotary. Besides twice being President of our club, Carla was President of the Montgomery County League of Women Voters; board member of the Friends of the Library; vice chair of Democratic Precinct Officials for 25 years; recipient of the Potomac Chamber of Commerce "Citizen of the Year" award in 2006; recipient of the Lavinia Engel Award from the League of Women Voters in 2005; member of the Community Review Board for Aging and Disability Services; board member of CCI Health and Wellness, from which she received the Service Award; board member of the Mental Health Association, where she helped establish "Voices vs Violence" and received the Shining Star Award; Executive Committee member of United Way of the National Capital Area and chair of the Montgomery County Branch; President of the local Rotary Club; Board of Directors of Leadership Montgomery; and President of the Learning Disabilities Association of Montgomery County. She spent thirty-five years producing a weekly news show for cable television called "Montgomery Week in Review," for which she was inducted into the MCM Hall of Fame.
Request for Volunteers: Carla Satinsky Archives at Montgomery County Historical Society
The North Bethesda Rotary Club is seeking volunteers to help us create the Carla Satinsky Archives at the Montgomery County Historical Society in collaboration with Montgomery County Media. For 31 years, Carla, a long time Rotarian and twice President of NBRC, produced the Montgomery Week in Review, broadcasting over 1000 shows and interviewing nearly everyone who has helped shape our County. Volunteers will be trained to record the information the Historical Society librarian needs for cataloging. The job can be done at home, on the internet. We are asking each Rotarian volunteer to commit to 8 weeks, doing 2-3 hours of video watching and documentation each week. It is a wonderful trip down memory lane and a lasting contribution to our County and to a great Rotarian. If you are able to volunteer, please email lindabergcross@gmail.com. We need about 30 volunteers to cover all the shows in a reasonable time frame. Feel free to pass this along to friends and partners who are non-Rotarians but may be interested in this volunteer experience.
June 11th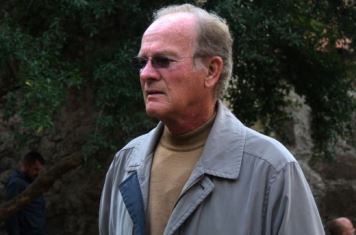 Claes G. Ryn is the Founding Director of the Center for the Study of
Statesmanship at the Catholic University of America (C.U.A.), where he has also been Professor of Politics. He was Chair of his department for six years. He has taught also at Georgetown University, the University of Virginia, and Louisiana State University. He was a doctoral and undergraduate student at Uppsala University in his native Sweden. His teaching and research have combined study of ethics, culture, epistemology, and the history of Western political thought with study of American political thought, U.S. foreign policy, and international relations.
His many books include America the Virtuous: The Crisis of Democracy and the Quest for Empire; A Common Human Ground: Universality and Particularity in a Multicultural Age; Democracy and the Ethical Life: A Philosophy of Politics and Community; and the novel A Desperate Man, a moral-political drama. Claes received the C.U.A. Provost's award for Distinguished Achievement in Research. The C.U.A. Graduate Students Association named him Outstanding Graduate Professor. He is Editor of the scholarly journal Humanitas. Ryn was Chairman and co-founder of the National Humanities Institute, President of the Academy of Philosophy and Letters, and President of the Philadelphia Society. He has lectured widely in the United States, Europe, and Asia, especially China. A frequent visitor to China, he gave the Distinguished Foreign Scholar Lectures at Peking University in 2000. These lectures were published as a book in Chinese translation by Peking University Press in 2001. In 2012 he was named Honorary Professor at Beijing Normal University. Three of his books and many of his articles have been published in China in Chinese translation.
He is an Honorary Member of Sweden's oldest and largest student association, Heimdal, at Uppsala
University.
June 4th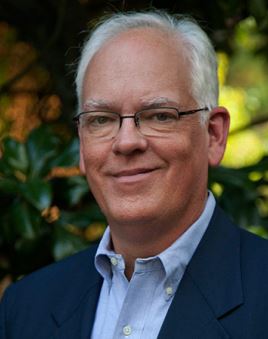 During the midst of the COVID pandemic in the summer of 2020,
concerned parishioners at Bethesda's St. John's Norwood Episcopal Church met with Montgomery County Council member Andrew Friedson concerning poverty in our community. The church members determined that joining forces with private, public, service, and faith communities would be the most effective means to address food insecurity. As a result, the Nourishing Bethesda coalition (NB) was born. NB launched its first initiative on August 14, 2020 with its highly successful family food distribution. Since then, every Friday afternoon, coalition members distribute healthy produce and shelf-stable groceries to nearly 330 households at the B-CC Rescue Squad. Fifty volunteers from the community pack, transport, and distribute food packages every week.
John F. Ross, Director or Nourishing Bethesda, is an accomplished writer, editor, and explorer. His most recent book is Enduring Courage: Ace Pilot Eddie Rickenbacker and the Dawn of the Age of
Speed, a narrative non-fiction book for St. Martin's Press. He has appeared on more than 50 radio and television programs, keynoted a dozen conferences around the country, and given talks at the
Explorers Club of New York, NASA's Ames Research Center, the Pritzker Military Library, and the Smithsonian Institution.
He has helped start and run two magazines, been a producer for CBS News' Face the Nation, and edited many large-format books for Smithsonian Institution Press.
Instructions for the Nourishing Bethesda Drive-Through Family Food Distribution

Distribution occurs every Friday from 1-3 pm while supplies last at the following address:
Bethesda Chevy-Chase Rescue Squad (at the corner of Old Georgetown Road and Battery Lane), 5020 Battery Lane, Bethesda, MD 20814
Please enter from the Battery Lane entrance and remain in your vehicles to receive groceries. Walk-ups are welcome! Available Items: Fresh produce, Shelf-stable food items, Bread, Cereal, Eggs, Add-ons such as Butter, Chicken, and Holiday Treats as available.
May 28th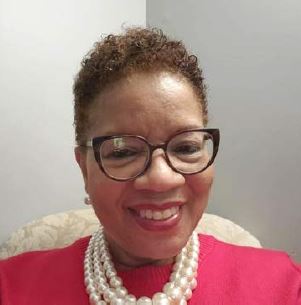 We think of Montgomery County as a wealthy county, but in the midst of our plenty there are families in poverty. Pam will discuss the extent and nature of poverty in our County and policy solutions that are being implemented. Pamela Luckett is a member of the Montgomery County Community Action Board, the federally
mandated County poverty commission that oversees Head Start and advocates for low-income families and individuals. As past chair of the Board, Pamela has advocated for increased minimum wage, expanded EITC and other policies that help Montgomery County residents achieve self-sufficiency. She led the team that
designed the Community Advocacy Institute, an eight-month program that teaches low-income individuals the nuts and bolts of advocacy on the state and local level.  Pamela is a Senior Legislative Aide in the office of Councilmember Will Jawando and her portfolio includes housing, health and human services and racial equity. In 2018, she was elected to the Montgomery County Democratic Central Committee, representing District 20. Pamela is 1st Vice President of the Montgomery County Alumnae Chapter of Delta Sigma Theta Sorority and a graduate of Leadership Montgomery 2013.
---