January 27th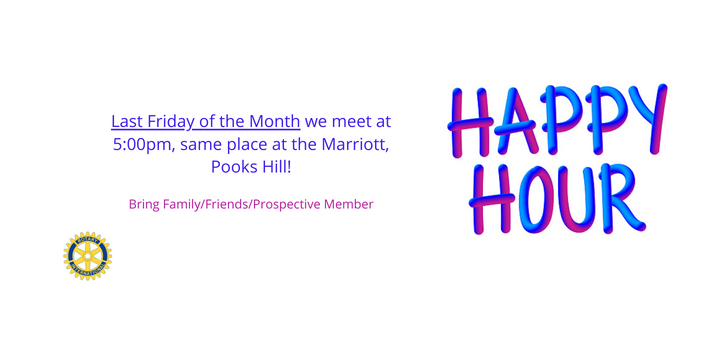 January 20th
Levine Music President and CEO Jeffery Tribble, Jr. recently finished his first year at the helm of the capital area's preeminent center for music education, which serves communities across the region at six campuses located in Maryland, Virginia, and DC as well as online.
As a leader, Tribble has received numerous awards, including the NBC4 2020 Community Leadership Award, being named one of the nation's foremost Empathetic Leaders by Black Enterprise Magazine and one of Magic Johnson's 32 Under 32.
Most recently, he received the Award for Excellence in Visionary Leadership at the 37th Annual DC Mayor's Arts Awards. Prior to his appointment at Levine in 2021, Tribble founded The MusicianShip, a nonprofit organization that facilitates music lessons, experiences, and opportunities to benefit those who need it most. Tribble graduated magna cum laude from Howard University and received his Juris Doctorate from The George Washington University Law School.
January 13th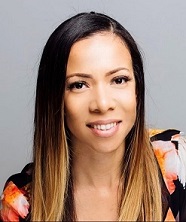 Sofia DeMartino joined Boys Town team as Development Director in August, 2022. A University of Iowa and Mount Mercy University graduate, Sofia has nearly a decade of professional experience with social service organizations. Prior to Boys Town, Sofia served as Community Relations and Grants Director for Horizons, A Family Service Alliance in Cedar Rapids, Iowa.
Her passion for this work was inspired by her own experience as a person
who was empowered by the social services network to make the arduous
climb out of poverty.
January 6th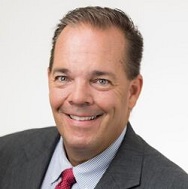 Allie Williams brings more than 20 years' experience as an association executive spending time at the helm of the Title VII Administrators Association, and Corporate Responsibility Association. He was the Director of Organizational Development at the Association of Chamber of Commerce Executives and Director of the Office of Chamber of Commerce Relations at the United States Chamber of Commerce.

During his years in the Chamber of Commerce community, Williams developed and implemented first-class products and services related to membership structures, event management, leadership training, advocacy, and economic development. He built rapport and strong relationships with leaders from thousands of state, metropolitan and local Chambers across the United States and Canada.
December 16th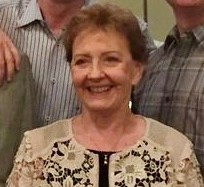 Kathleen Reedy was part of a research team, National Science Foundation Grantees, studying human adaptation to cold climate. She has made seven trips to Antarctica, for a total of ten months residency. The research has published in several peer reviewed journals. The work was funded by two NSF Grants.
At Naval Medical Research Institute, with two colleagues, they began the research in human adaptation to cold climate; in Bethesda laboratories, in Alaska in the field with the Navy SEALs, and in Antarctica with two National Science Foundation Grants.
Kathleen has two undergraduate degrees and two Masters Degrees. She has five sons, four physicians and one in law enforcement. She has nine grandchildren and four great grandchildren.
December 9th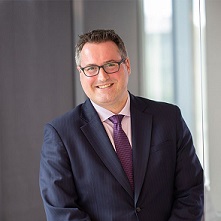 Matthew Herrmann is Chairman of the Board of Directors of the Pike District Partnership who is advocating for North Bethesda. In his talk, he will explain how and why we came about. Matt was also a former resident of North Bethesda living at the Fallswood Condos.
In his "day job," Matt is a senior advisor at The Roosevelt Group representing a wide range of clients on Congressional appropriations and authorization matters, federal budget process, strategic planning, strategic communications, Base Realignment and Closure (BRAC), and Indo-Asia-Pacific policy matters. Prior to joining the Roosevelt Group, in June 2017, Mr. Herrmann worked for more than 10 years on Capitol Hill and served as Chief of Staff to Congresswoman Madeleine Z. Bordallo (Guam), the Ranking Member of the Readiness Subcommittee of the House Armed Services Committee. He held a variety of legislative roles in Congresswoman Bordallo's office; as a military legislative assistant, senior legislative assistant, and finally as legislative director.
December 2nd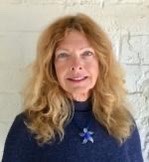 Barbara Jean ("B.J.") Chamberlain-Skinner has over 30 years of legal and business management experience. With a J.D. from American University, her professional career was primarily with the global corporations of Accenture and EDS (currently HP) and included structuring, drafting and negotiating complex, domestic and international transactions. These outsourcing, management consulting, systems integration and reselling agreements ranged from $250M to over $2B.
Areas of legal expertise encompass regulatory compliance, data privacy, human resources, intellectual property and dispute resolution across industries and practices. Specific elements of legal support involve developing contractual alternatives, evaluating local law limitations, performing due diligence and leading complex contractual negotiations. Business support expertise includes analyzing customer requirements, drafting and presenting proposals, recommending risk mitigation strategies, deal shaping, and designing and communicating executive strategy.
As a member of the Parole Rotary Club in Annapolis, Maryland, B.J. has been the Secretary and is currently a Director and President-Elect for 2023-23. She actively participates in Parole's signature project, Books International Goodwill (B.I.G.), that has distributed over 9 million books to international schools and libraries and domestic underserved communities. For District 7620, B.J. is the Grants Committee Chair helping to promote, allocate and administer the District's Designated Funds. In support of the District Rotary Foundation Chair, the Committee advises on both community and Global Grants to maximize Rotary's impact throughout our District and the world.
November 18th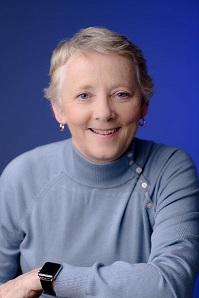 Robin Riley was appointed to serve as the Director of Montgomery County Recreation by County Executive Marc Elrich in December 2018.
She has served the department for over 40 years and has earned numerous commendations for her leadership and service including the prestigious County Employee of the Year award. Robin has a Bachelor of Science degree in Physical Education from the University of Maryland and her recognized professional expertise is reflected in the leadership and communication leadership skills promoting lifelong recreation and physical activity – for kids, seniors, and adults of all abilities and fitness levels. Robin, a lifelong Marylander, is an avid sports lover, and enjoys being a participant and an armchair coach with her beloved dachshunds.
Since 1954, Montgomery County Recreation (MCR) has remained dedicated to providing inclusive quality recreation programs and activities that serve the recreation and leisure needs of the Montgomery County community. The department manages 40 facilities including an administrative headquarters, community and neighborhood recreation centers, senior centers, and indoor and outdoor aquatic facilities and provides thousands of programs such as out-of-school activities, aquatics classes, youth and adult sports programs and leagues, senior programs, and therapeutic recreation.
---