We're Moving!
---
Posted on February 1st
---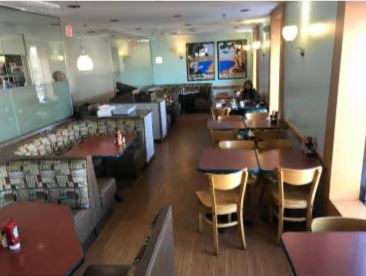 It's official…the Rotary Club of North Bethesda will be moving its Friday Morning meetings to:
The Original Pancake House (OPH) in Rockville.
The address is 12224 Rockville Pike.
Our first meeting at OPH will be on Friday, February 22. Several club members have stopped by the restaurant in the past few weeks to meet the manager and sample the food. All the reviews have been positive! At left is a photo of the back room of the meeting space we'll be using.
---