Ulder J. Tillman, M.D., MPH, Montgomery County Department of Health and Human Services, Topic: Zika
---
Posted on November 4th
---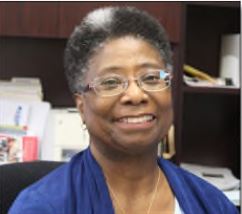 Ulder J. Tillman, MD, MPH, became Public Health Officer for Montgomery County (Maryland) and Chief of Public Health Services in the County's Department of Health and Human Services in October, 2003.
Dr. Tillman oversees 500 staff and services including:
communicable disease/ epidemiology;
health planning; Local Health Improvement Coalition (Healthy Montgomery);
licensure and regulatory services (& residential health facility inspections);
school health services and school-based health& wellness centers;
community health services;
public-private partnerships for primary care to uninsured children, adults and pregnant women;
oral health services
emergency preparedness and response, Ryan-White HIV/AIDS, cancer and tobacco programs
She received a B.A. degree from the University of Pennsylvania; medical degree from Harvard Medical School (1975) and a master's in public health from Johns Hopkins University School of Public Health (1982). She completed a post-doctoral fellowship at Hopkins in psychiatric epidemiology. Dr. Tillman holds adjunct faculty appointments at the Johns Hopkins Bloomberg School of Public Health (Baltimore) and Uniformed Services University of the Health Sciences (Bethesda).
She served as state health officer in Delaware (1998 to 2002); local health officer in Waterbury, CT (1989 to 1998). Her interests focus on increasing access to quality health care, eliminating health disparities and increasing community emergency preparedness.
---