Steve Vaccarezza – What I did on my Summer vacation and Sean Pang – Teacher of the Year
---
Posted on July 6th
---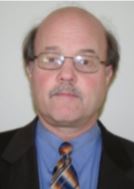 Steve Vaccarezza – What I did on my Summer vacation
Steve showed slides of four Greek islands that he and Dona visited – Crete, Santorini, Mykonos, and Rhodes.  He started with a map of the Eastern Mediterranean giving us a short  Greek history in the early centuries AD, and said he missed Tas Tousimis's filling in the gaps of Greek history.  They visited Santorini Island where there was a volcanic eruption 3600 years ago.  (Carla said she and David had also visited there).  On Rhodes you could ride a donkey up to the Castle of Knights of St. John on the Acropolis where there is a medieval town with vary narrow street about ten feet wide.  They visited the Palace of the Grand Masters on Patmos Island where in the Book of Revelations Christ spoke to John through a crack in the roof.
Sean Pang – Teacher of the Year
Sean Pang, English teacher at Rockville High School, was selected by his fellow teachers as "Teacher of the Year 2016".  At age 3 Sean and his parents immigrated to the US from Hong Kong.
---