Michelle Palmer – Help in Coping with Loss
---
Posted on May 21st
---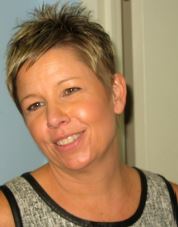 Helping people to deal with the sometimes paralyzing pain of loss is the purpose of the Wendt Center for Loss and Healing. Founded by Fr. William Wendt, an Episcopalian priest, the Center now serves about 900 clients in the Greater Washington region per year. Michelle Palmer from the Center explained that its activities are wide-ranging and adapted to people of all ages. An incapacitating sense of loss can result from many different causes, including death, sexual assault, family violence or fragmentation, imprisonment, trauma, broken heart, geographical moves, and loss of a pet. The Center can also help prepare people for an anticipated loss such as of a loved one, a home, or a job. The Center was part of the crisis response team that helped handle the after-effects of the Navy Yard shootings. The Center is in a partnership with the D.C. morgue, where over 2000 people come every
year to identify deceased loved ones. Persons who are so bereaved or traumatized that they are wholly overwhelmed and incapacitated receive three very basic pieces of advice:
eat
drink fluids
 move around.
Michelle gave this general advice to her audience: If you encounter a person in the midst of acute grief or loss, help by doing small concrete, everyday things.
---