Mark Foraker, Execuve Director Mercy Health Clinic
---
Posted on July 21st
---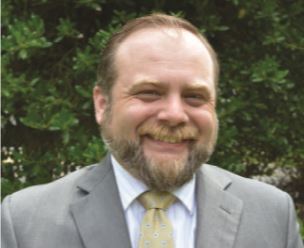 The mission of Mercy Health Clinic (Mercy) is to provide high quality medical care, health educaon and pharmaceucals to medically underserved, low -income residents of Montgomery County, Maryland. All on-site services are offered free of charge.
Founded in October 2000 by members of the social concerns commiee at Our Lady of Mercy Church in Potomac, Maryland, Mercy started as an all-volunteer clinic occupying a few rooms in the Montgomery Up-County Regional Services Center in Germantown, Maryland. The clinic quickly grew in the number of paents served and the number of volunteer physicians and nurses recruited to serve them. In 2007 Mercy moved to where it is located today, an expanded facility in Gaithersburg, Maryland with nine modern and well-equipped examinaon rooms, a conference room for health educaon classes and meengs, separate space for eligibility screenings and a few administrave offices. Today Mercy has a small paid staff and nearly 50 volunteer physicians who provide primary and paent specialty care to nearly 1,800 paents annually. We are currently providing approximately 7,200 paent appointments annually for our uninsured neighbors. Among the care we provide is a nearly dozen specialty clinics offered on-site including cardiology, dermatology, ENT (Ear, Nose & Throat), endocrinology, gastroenterology, gynecology, orthopedics, ophthalmology, pulmonology, psychiatry, rheumatology and urology.
Mark Foraker, Execuve Director is a non-profit execuve with extensive management and fundraising experience in Montgomery County, MD including St. Luke's House (now Cornerstone Montgomery) and Manna Food Center. He has a Master's Degree in Nonprofit Management and a PMP cerficaon in project management. Mr. Foraker became Execuve Director of Mercy in June, 2015 and has priorized establishing partnerships with other social service organizaons, implemenng operaonal sustainability and an expansion from uninsured paents to the inclusion addional payors starng with adding Medicaid paents. He has placed a strong emphasis on program evaluaon and has worked with the Medical Director and Clinic Manager to ensure that Mercy is moving towards paent centered medical care and that the organizaon is operang as efficiently as possible while staying true to our purpose as a safety net for the safety net.
---