Lasse Syversen – Shipping in a Pandemic Age
---
Posted on May 7th
---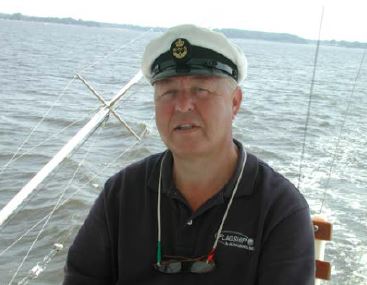 Club Member Lasse is Founder, Chairman and President of Bloksberg, Inc. has spent more than 40 years in the IT Industry in Norway, U.S., and globally.  These include 10 years with General Electric as Country Manager of Norway and Marketing Manager in London for International Trade, responsible for Europe and Far East. He left GE to become Managing Director of Honeywell
Bull, Norway and later General Manager Northern Europe for Public Sector.  After taking over Flagship Technologies, Inc., a software company based in Rockville, Maryland, in the summer of 1998, he left his native Norway to resume the position of chairman of the board and CEO of Flagship.
He co-founded NorHouse in October 1997. Lasse was educated at Oslo Business School, Norway in Business Administration, INSEAD, France in Change Management, and Sea Trade Academy, UK in Container Transportation. He also serves on a number of boards, holding director positions in Ritmarine Ltd., Bloksberg Inc, the Norwegian-American Chamber of Commerce, Norwegian Society, Emmanuel Trinity Lutheran Church and Piney Narrows Condominium Association. He is a past president of our club and has been active on many committees and projects.

The global business community is struggling to get back to normal after what looks to be a two year worldwide pandemic. Lasse will take us onto how the international shipping community views this challenging time and what's expected in the years to follow the most significant crises since WW II. At the same time, we have a new administration in the U.S. and how it all plays together will be the topics of the talk. In less than a year we have seen, and will continue to see, creative solutions to the most complex problems.
---