Katie Frohardt – Protecting Wildlife and Habitats
---
Posted on April 2nd
---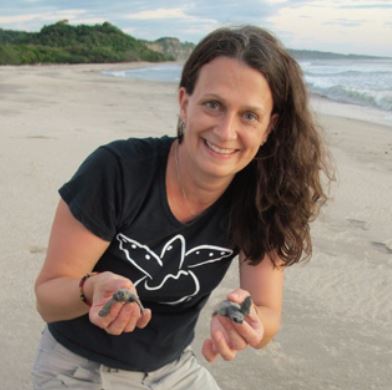 With over 25 years' experience, Katie is a recognized non-profit leader, field practitioner, and international conservationist. At the helm of Wild Earth Allies since 2003, and leading our re-branding in 2016, Katie focuses on delivering the Wild Earth Allies mission to protect vital areas of our natural world for the benefit of wildlife,
habitats and people by inspiring collaborative action. Her grounded leadership style draws from years spent living in Rwanda as director of the International Gorilla Conservation Program and as program technical director for the African Wildlife Foundation. Her earlier career included grant-making with the National Fish and Wildlife Foundation, private sector natural resource management consulting, and land use planning.
Katie serves as an Environmental Liaison with Rachel's Network, a notable community of women philanthropists, and was recently selected as an inaugural member of Charity Navigator's Consultative Council of Nonprofit Leaders.
She holds a Master's degree from the Yale School of Forestry and Environmental Studies, where she combined study of landscape ecology with coursework at the Yale School of Management on applied economics and nonprofit management. She completed her undergraduate degree at the University of Virginia with a major in environmental studies.
---