John Robert Smith – Smart Growth America
---
Posted on August 5th
---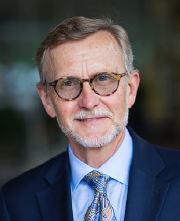 A strong advocate of affordable and seamless transportation coupled with urban and rural growth, John Smith as co-chair of Transportation for America is promoting smart growth. John served is mayor of Meridian, Mississippi (population 40K) for 16 years,
and his signature project is recognized as one of the best multi-modal transportation centers in the US. The 20 to 35 year olds and the Baby Boomers are moving from the suburbs to the big cities and require less cars and different transportation. They walk and bike more, because downtowns are more walkable and interesting. Companies are moving back to the cities where the workers are. Forty percent of the
population will be obese by 2030 so walkable cities may help slow the trend.
---