Installation of New North Bethesda Rotary Officers by Gregory Wims, District Governor
---
Posted on June 30th
---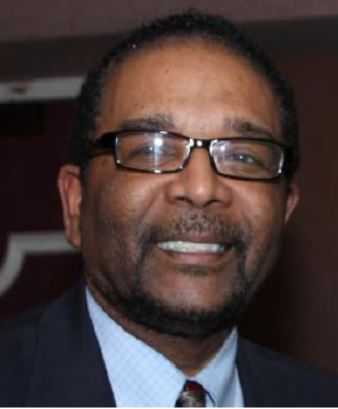 W. GREGORY WIMS   –  District Governor 2016-2017
Gregory Wims is a local businessman and community activist who founded the Victims' Rights Foundation (VRF) in response to the senseless killings of three Washington, D.C. area women in 1996. Moved by the grace of God, Gregory is dedicated in supporting victims and their families of violent crimes and attacks. He was instrumental in forming and supporting the Sniper Victims' Fund in response to the sniper attacks in the Washington, D.C. metro area in 2002.
In the grand scheme, however, he is really a man with a long volunteer career and a burning desire to bring comfort and aid to those in need. In the last 50 years, he has raised more than $1 million dollars, logged more than 900,000 miles, and volunteered more than 38,000 hours.
He began his volunteer career in 1969, when he was elected vice president of the State of Maryland Youth Commission. The next year, as president of that organization, he played a pivotal role in lowering the voting age from 21 to 18. In the 1970s, he served as the youngest person ever to be appointed by the County Executive as Commissioner of the Montgomery County Maryland Human Relations Commission. In that role, he worked with community officials to hire the first African American to the police department.
From 1974 to 1976, he was the first male Head Start teacher in Montgomery County, Maryland. In 1976, Gregory Wims became the first African American in Montgomery County to work for a member of Congress, the 8th Congressional District. In the 1980s, he led the Social Concern Committee at Goshen United Methodist Church and set up a prison ministry program. He also was the founder of the United Brothers, Inc., organized the first "gun turn-in" program in Montgomery County, and chaired the "Get Out to Vote" campaign.
In the early 1990s, Gregory Wims served as the membership chairman for the NAACP recruiting more than 1,000 new members. In 1994, he was elected president of the Montgomery County Chapter of the NAACP, and one-year later, he was voted President of the NAACP's Maryland State Chapter. In that role, he led more peaceful demonstrations than any previous president and organized with Janice Washington, the first federal employment task force for the National NAACP. Gregory Wims is the Past President of the Bethesda Chevy Chase Rotary Club; Past Area Governor, Bethesda Rotary Clubs.
---