Talia Newman – Medical Cannabis in Maryland
---
Posted on July 26th
---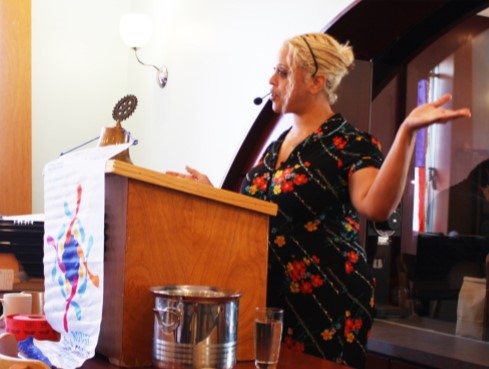 We heard from Talia Newman, Assistant General Manager and Community Outreach Coordinator for Harvest of Rockville, a new medical cannabis dispensary located on Rockville Pike right next to our meeting location.
Talia described the many variations of cannabis, which has been used in textiles for centuries. The most common type used currently is Sativa, which originated in Africa, Central America, and western Asia. She also described the components of cannabis, the plant structure, and growth cycles. Cannabis can be administered by smoking, vaping, ingestion, and applying it to skin. Each method has pros and cons.
In Maryland, cannabis can now be acquired legally for medical use through a certification process involving a doctor and visit to an authorized Maryland dispensary.
Dr. Anil Latey, Rotarian and Past President of Rotary Club of Poona Downtown ( RCPD), India will be a speaker at our club breakfast meeting on August 9. The title of his presentation is: The History of RCPD, Current local and International Projects & Accomplishments. Dr. Latey has been involved with several water projects in partnership with our club and other local and international organizations.
---