Ryan Mullen, D.C. – "5 Keys to Health"
---
Posted on August 30th
---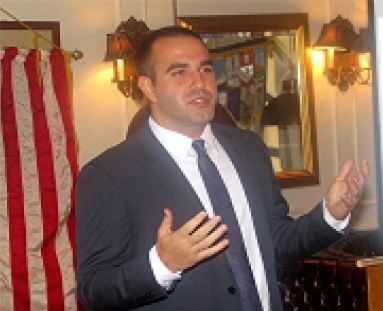 Dr. Ryan Mullen, a Chiropractor with Pro Health Chiropractic Wellness Center in North Bethesda informed us of the "Five Keys to Health." Before revealing those key elements, he stressed the importance to shift the focus of Western medicine from "sick care" to "health care" by concentrating on preventing disease rather than waiting for illness to occur and then treating it.
The five keys to good health are
Understanding our Genetic history.
Keeping a positive mental attitude.
Getting Proper Rest so our bodies can heal and remain strong .
Maintaining Proper Nutrition by eating a balanced diet and utilizing appropriate supplements to bolster our health, and
Incorporating Movement and Exercise in our schedule EVERY DAY to manage energy and weight.
---