Pamela Luckett – Community Action Board: Poverty in Montgomery County
---
Posted on May 28th
---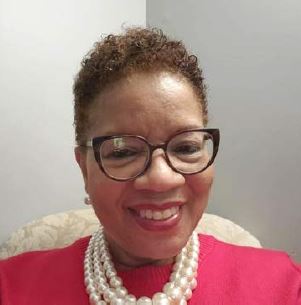 We think of Montgomery County as a wealthy county, but in the midst of our plenty there are families in poverty. Pam will discuss the extent and nature of poverty in our County and policy solutions that are being implemented. Pamela Luckett is a member of the Montgomery County Community Action Board, the federally
mandated County poverty commission that oversees Head Start and advocates for low-income families and individuals. As past chair of the Board, Pamela has advocated for increased minimum wage, expanded EITC and other policies that help Montgomery County residents achieve self-sufficiency. She led the team that
designed the Community Advocacy Institute, an eight-month program that teaches low-income individuals the nuts and bolts of advocacy on the state and local level.  Pamela is a Senior Legislative Aide in the office of Councilmember Will Jawando and her portfolio includes housing, health and human services and racial equity. In 2018, she was elected to the Montgomery County Democratic Central Committee, representing District 20. Pamela is 1st Vice President of the Montgomery County Alumnae Chapter of Delta Sigma Theta Sorority and a graduate of Leadership Montgomery 2013.
---