Next July's Officers & Directors
---
Posted on December 20th
---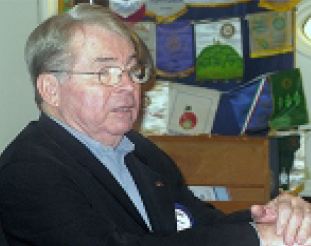 Last week's "Annual Meeting" produced new club officers and directors effective next July, plus interim reports from the current club directors. It also was a "Welcome Back" for our President, Gary Lett.
Gonzo Accame (Community Service) reported on current activities which include the club's dictionary program for 3rd graders and St. Luke's House Mock interview program which will involve participation of three club members each month. The first volunteers are Gonzo, Jay Davies, and Nancy Pulley.
Carmela Carr (Club Service) reported on plans for the rest of this Rotary year, as did Jim Manley (International). There was no report from a director for the Vocational lane of service, and there was a brief report from our Treasurer, Steve Vaccarezza.
---