Liz Banach – Marylanders to Prevent Gun Violence
---
Posted on November 12th
---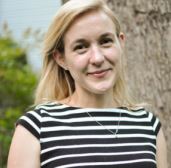 Liz Banach — a hunter's daughter — grew up in rural Virginia. She is proud to be at the helm of an organization that focuses its attention and resources on those individuals who are disproportionately affected gun violence: people who use a gun to commit suicide and young men and women of color living in urban areas.
MARYLANDERS TO PREVENT GUN VIOLENCE:
OUR MISSION: To reduce gun violence in Maryland through evidence-based solutions.
OUR VISION: A society where gun violence is the exception, not the norm.
OUR GUIDING PRINCIPLE: We believe all Marylanders have a right to live free from gun violence. We pursue the goal of gun violence free communities through policy development, empowerment through strategic education, and effective advocacy at the community and legislative levels.
---