Lasse Syversen – Web Site Changes
---
Posted on June 28th
---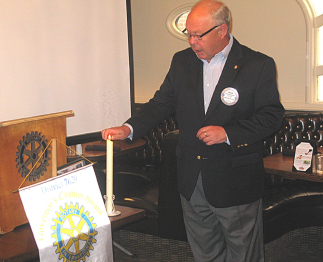 Last week's breakfast speaker was Past President- Lasse Syversen, who spoke about our current web site and the development of new next generation technology. Lasse's company "Flagship by Bloksberg, Inc." has maintained and hosted our web site for the past 10 years, and the club's Board of Directors has hired and agreed to continue using them for the new generation web site.
The new web site (above) was created and put together by one of Flagship's key employees who is known by "Geronimo", and it includes easy access to a large number of locations. Lasse is hopeful that club members will be helpful in suggesting improvements, and correcting errors, etc.
Flagship is a 26-year old computer company based in Rockville with a computer center in the Pittsburgh area . It has been serving the shipping industry and is a partner with Homeland Security on import and export documentation.
---