Ken Silverstein – The Mission of Friends Club & Senior Care Options in MoCo
---
Posted on March 24th
---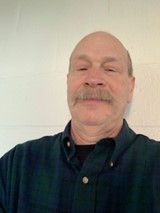 Ken Silverstein currently serves as Executive Director of Friends Club located in Bethesda, Maryland. Friends Club is a nonprofit social club serving men with early to mid-stage memory loss. In addition, it provides respite for the caregivers of its members.
Ken has served in a variety of roles in the nonprofit community. His expertise is in marketing and business development. During his over 40 years of working with nonprofits he became involved with an organization providing volunteers to nursing homes. This path led Ken to working for a local assisted living group of homes where he worked with families to help navigate the long-term care process.
Ken will speak on the mission of Friends Club and highlighting the many provider services available here in Montgomery County that serve the senior care market. He serves on the board of directors of the professional organization GROWS (Grass Roots Organization for the Well-Being of Seniors).
---