Joe Mornini – Serving Wounded & Disabled Veterans Through Paddlesports (Marriott/Zoom)
---
Posted on March 18th
---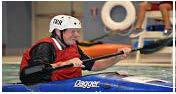 Joe Mornini is the Founder and Executive Director of Team River Runner (TRR), a non-profit organization dedicated to serving wounded and disabled veterans through paddlesports across the United States. Raised in Maryland, Joe has spent a lifetime going from adventure to adventure – whether climbing Mt. Rainier kayaking rivers and creeks, walking across Ireland and Maryland and motorcycling across the country four times.
Joe worked for Montgomery County Public Schools for thirty-five years as an outdoor education leader, special education resource teacher and counselor. Prior to this, he worked for the Mental Health Association of Montgomery County. He is a graduate of Lindenwood University and Goddard College.
Joe and a kayaking buddy recruited friends and local paddling businesses to support kayak lessons at the hospital's indoor pool. Team River Runner was officially launched in 2004. The goal has been to provide hope, health, and healing through paddle sports – kayaking, rafting, and stand-up paddle boarding. Working in partnership with Move United, TRR is a non-profit volunteer organization that now provides adaptive, therapeutic and leadership training programs for veterans on a national level.
Under Joe's leadership as Executive Director, Team River Runner has grown to have more than 60 chapters across the country. Joe leads live fitness workouts, consults and collaborates with other organizations serving the physically and emotionally challenged. During the pandemic, Joe created "Kayakers for Good," a support system for coping with the many challenges of Covid-19 facilitated by visually impaired leaders. You can usually find Joe on a river or riverbank or talking on his phone while hoisting kayaks on top of a van.
---