Bruce Davis – Climate Change and What We Must Do About It
---
Posted on February 19th
---
Climate change can seem overwhelming!
This presentation will explain:

How the climate is changing, the role of human activity in causing the changes and What we must do to prevent further damage to our environment
The presenter, Bruce Davis, is a graduate of William & Mary with a degree in physics. He was a high school science teacher early in his career. Later, he earned a JD degree at the University of Virginia and practiced law in the DC area for 40 years. Bruce has been trained by the Climate Reality Project, an organization created by Al Gore to increase public awareness that human-caused climate change is degrading our environment and inspire the worldwide action required for humanity's sustainable future.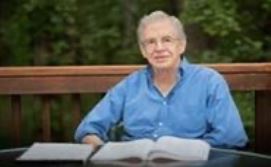 ---