Elaine Rose – Classification Talk
---
Posted on June 8th
---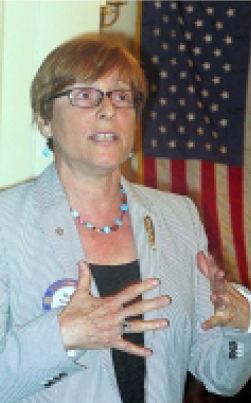 Elaine Rose was born into one of three Jewish families in the small town of Doylestown (15 miles north of Philadelphia). From 2nd grade through graduation from Penn State University, her unwavering focus was on becoming a writer. When this did not prove financially viable, she turned to more rewarding PR positions with corporations. That is what she does today.
After a brief marriage that ended with no progeny, Elaine married Bob Rose. They became the proud parents of a boy (now 29) and girl (27).
Five years ago, at age 57, Bob developed a frontal temporal dementia which has proceeded to rob him of his entire personage. Elaine is faced daily with the ongoing challenge of maintaining compassion and respect for the person she wants to remember, while dealing with the person Bob has become. He is now in an assisted living facility (24/7 care). Elaine attributes her managing to gain acceptance of these challenges to : 1) her participation in two support groups; 2) the loving attention of the 24/7 caregivers; 3) her prescience in having taken out a long term health care policy years before it was apparent it might be needed.
---