Dr. Janes Jackson – Euro Zone from Germany's perspective
---
Posted on January 31st
---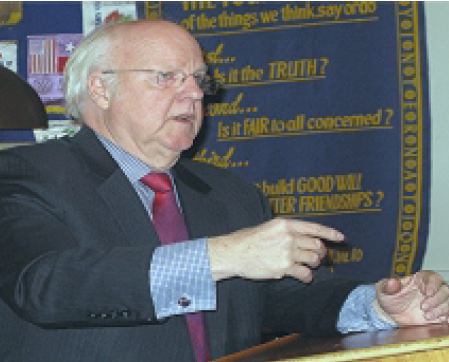 Last week's breakfast speaker was Dr. Jackson Janes, President of the American Institute for Contemporary German Studies at the Johns Hopkins University who spoke to us about the development of the Euro Dollar in Europe which is the current trading base for 300 million people in seventeen countries in Europe.
The Euro began as a trading base on January 1, 1999. To date, Germany has maintained the most stable economy of all members. It is hoped that Germany's Prime Minister, Angela Merkel, will remain as the Euro Head in Brussels (her German re-election taking place in September, 2013). The growing pains of the Euro will continue to abound. Hopefully, they will all focus on developing a strong trading group across the Atlantic Ocean.
The Euro is the currency of 17 European Union countries: Austria, Belgium, Cyprus, Estonia, Finland, France, Germany, Greece, Ireland, Italy, Luxembourg, Malta, The Netherlands, Portugal, Slovakia, Slovenia, and Spain.
[list style="idea"]
[fancy_link color="black" link="https://nbrotary.org/?p=1286″]Watch the video[/fancy_link]
[/list]
---