Cyril W. Draffin, Jr – Energy Issues
---
Posted on June 16th
---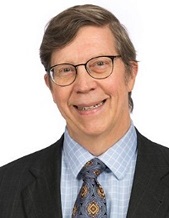 Cyril Draffin serves as Senior Fellow, Advanced Nuclear for the U.S. Nuclear Industry Council, which represents more than 90 companies engaged in nuclear innovation and supply chain development.
Mr. Draffin is affiliated with the Massachusetts Institute of Technology (MIT) Energy Initiative, gave an energy talk at MIT in May 2022, is workstream lead for Standards, and Regulations for the U.S. Department of Commerce Small Modular Reactor Working Group, is representative to International Energy Agency's International Smart Grid Action Network Academy, and serves as member of the Maryland Cybersecurity Council focused on critical infrastructure.
Previously, Mr. Draffin was Director, Strategic Development for Northrop Grumman Corporation for 15 years; Vice President of Strategic Planning and Business Development for BDM International; Vice President of Greater Washington Investors, a venture capital firm; Director and strategic planner with the U.S. Department of Energy; and a nuclear and environmental engineer at Bechtel Power Corporation. Mr. Draffin has made major national contributions in developing hydraulic fracturing for natural gas production, sulfur dioxide removal from coal combustion, industrial energy markets, and clean-up of nuclear weapons waste. Mr. Draffin has BS and MS degrees in chemical engineering from MIT.
---