Curtis M. Dalpra – Water Supply issues in the Washington Area
---
Posted on February 17th
---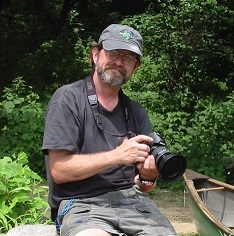 With the Western United States battling the most severe drought in thousands of years and states and cities facing water restrictions and shortages, local leaders are looking closely at their water resources. The Potomac River is the source of water for most of the Washington area, and the Interstate Commission on the Potomac River Basin (ICBRB), based in Rockville, plays a key role in managing the region's water supply.
Curtis Dalpra, Communications Manager for ICPRB has directed the agency's public affairs and outreach efforts since 1995. He manages ICPRB's Communications Unit, responsible for the agency's public persona and fulfilling the Compact goal of outreach to the public to educate about Potomac River issues and to promote public stewardship.
He has worked closely with the ICPRB administration to educate decision-makers about ICPRB and to build both popular and political support for the agency and the Potomac River. He has been heavily involved in ICPRB's recent efforts to ensure that the ICPRB membership is well-informed about the value the Commission brings to the basin and its jurisdictions.
---