B.J Chamberlain-Skinner – District 7620 District Grants
---
Posted on December 2nd
---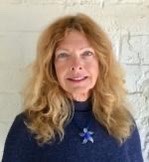 Barbara Jean ("B.J.") Chamberlain-Skinner has over 30 years of legal and business management experience. With a J.D. from American University, her professional career was primarily with the global corporations of Accenture and EDS (currently HP) and included structuring, drafting and negotiating complex, domestic and international transactions. These outsourcing, management consulting, systems integration and reselling agreements ranged from $250M to over $2B.
Areas of legal expertise encompass regulatory compliance, data privacy, human resources, intellectual property and dispute resolution across industries and practices. Specific elements of legal support involve developing contractual alternatives, evaluating local law limitations, performing due diligence and leading complex contractual negotiations. Business support expertise includes analyzing customer requirements, drafting and presenting proposals, recommending risk mitigation strategies, deal shaping, and designing and communicating executive strategy.
As a member of the Parole Rotary Club in Annapolis, Maryland, B.J. has been the Secretary and is currently a Director and President-Elect for 2023-23. She actively participates in Parole's signature project, Books International Goodwill (B.I.G.), that has distributed over 9 million books to international schools and libraries and domestic underserved communities. For District 7620, B.J. is the Grants Committee Chair helping to promote, allocate and administer the District's Designated Funds. In support of the District Rotary Foundation Chair, the Committee advises on both community and Global Grants to maximize Rotary's impact throughout our District and the world.
---