Ambassador Jose Cuisia – "proof-positives" on the Philippines – economic, political, tourism
---
Posted on February 28th
---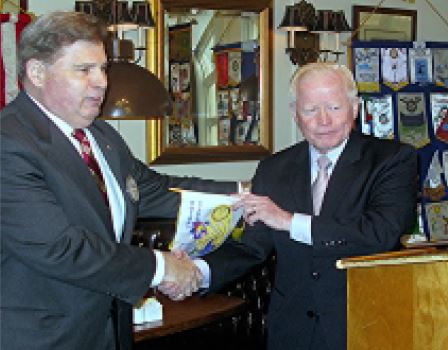 Last week's breakfast speaker was Jose L.Cuisia, Jr., the Ambassador of the Philippines to the United States for the past two years. His educational degrees include a B.A. degree in Social Science from the Wharton School in the University of Pennsylvania.
There are 11 principal Philippine islands, with the Pacific Ocean to the East and the South China Sea on the West. The most important island is Luzon in the far north, with the capital city of Manila (population about 1.6 million). One of the finest harbors in the world is Manila Bay.
During their years as a territory of the USA, the Philippines became important in world commerce, and today they have been projected to be the 14th largest economy in the world. The Independence of the mother country dates from July 4, 1776, while that of the Philippine Republic dates from July 4, 1946.
---