Allen J. Stypeck – Tales of Second Story Books and the Rare Book Business
---
Posted on October 22nd
---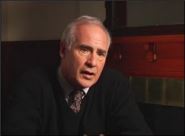 Allan J. Stypeck is the President of Second Story Books, Inc., the Washington, DC area's largest used-and-rare bookstore, named "Best Used Bookstore" by Washingtonian Magazine and "One of 10 Best Used Bookstores in the U.S" byUSA Today. Second Story Books, Inc. has two locations: 2000 P St., NW, Washington, DC 20036 and 12160 Parklawn Drive, Rockville, MD 20852.

Mr. Stypeck graduated in 1972 from the American University School of Government and International Service in Washington, D.C. with a B.A. in Economics and a B.A. in Political Science.
He is a Senior Member of the American Society of Appraisers (ASA), accredited in Books and Manuscripts; member of the Antiquarian Booksellers Association of America (ABAA), the International League of Antiquarian Booksellers (ILAB), the American Booksellers Association (ABA), the Universal Autograph Collector's Club (UACC), the International Autograph Collector's Club (IACC) and The Manuscript Society.

Mr. Stypeck serves as an expert witness in all judicial court systems, both federal and state. He has worked on criminal and civil cases with the FBI, U.S. Post Office Inspector General, Library of Congress, the Inspector General of the State of Connecticut and has worked with the police and judicial systems of Maryland, Pennsylvania, Virginia, and the District of Columbia.
---