About Mobile Medical Care, Inc.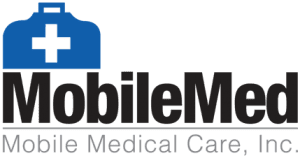 MobileMed serves low-income, uninsured, and Medicaid-enrolled residents of Montgomery County. We offer a network of 7 primary care clinics and 2 specialty care clinics located throughout the county to reach areas of greatest unmet medical need. Between our network of clinics, we are open Monday through Friday, 8:30am-5:00pm. Three of our clinics offer walk-in appointments to support patients with unpredictable work schedules. We provide primary care and nurse case management services at two County homeless shelters.
With multiple fixed site and mobile van locations throughout Montgomery County, MobileMed has never turned anyone away for inability to pay for healthcare services. 
We have a multilingual staff of 35+, with the support of 60 volunteer clinicians and additional volunteer translators and facilitators. Languages spoken include Spanish, French, Amharic, Chinese, and Farsi. Our hospital partners, Adventist HealthCare (Shady Grove Adventist and Washington Adventist Hospital) and Suburban Hospital, along with their physician partners, donate substantial diagnostic lab, radiology, and cardiac testing for MobileMed's uninsured patients.
MobileMed is a Federally Qualified Health Center, the first based entirely in Montgomery County. In 2019, we were awarded recognition as a health center quality leader. In our latest satisfaction survey, 96% of patients reported that they were treated respectfully and efficiently.
For more information, visit the MobileMed website at https://www.mobilemedicalcare.org